Large silk scarves in with geometric print and a graphic touch are our specialty. Because of the generous size they are versatile and there are numerous ways to style them. Here are our 5 favourite styling tips:
1 Autumn scarf:
Drape over chunky-knit sweaters and jackets during winter and autumn.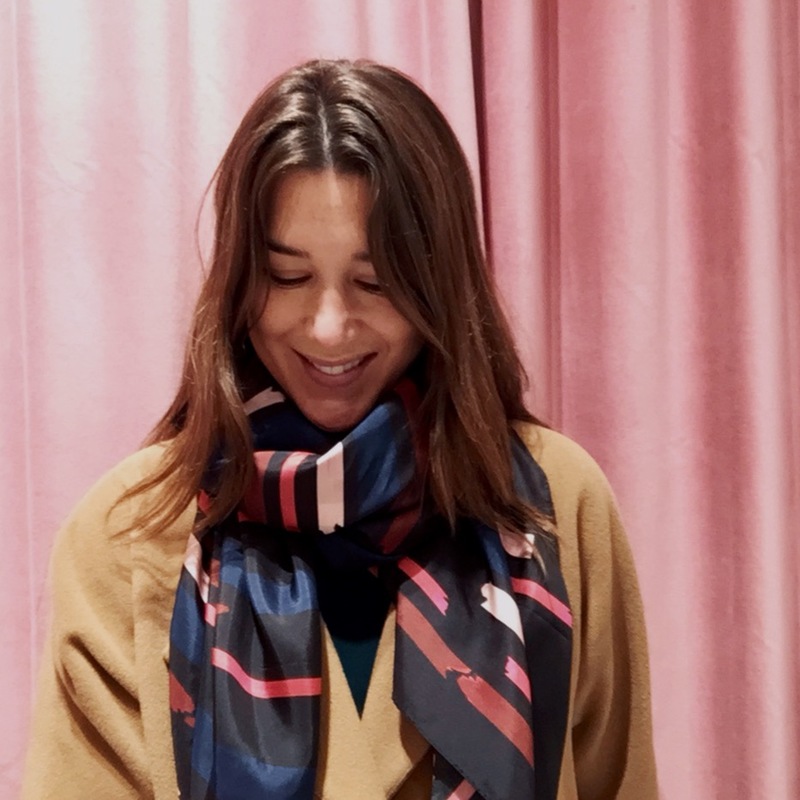 2 Wear as belt:
Fold it a few times to create a belt. Tie around your waist or close it with a clip.
We are especially fond of styling a loose silhouette dress with a wide belt a la kimono style.
If you make the folds very small, the belt will go through the belt loops of your favourite jeans.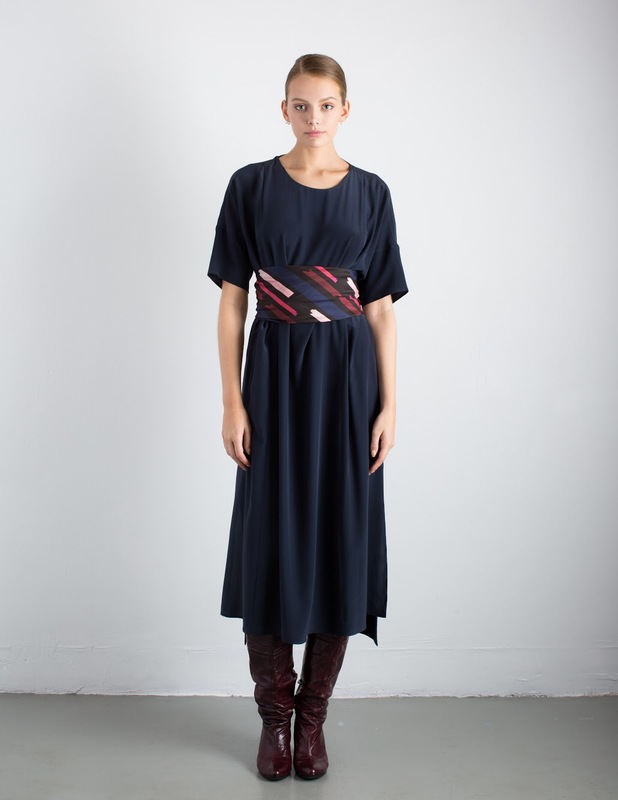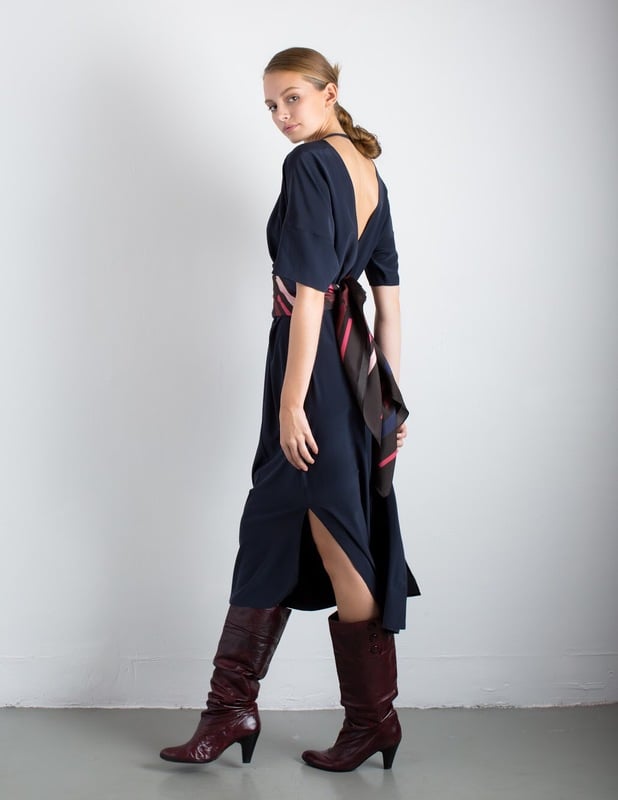 3 Resort style one:
Tie around your waist as skirt This is a great styling tip to cover up while walking on the beach.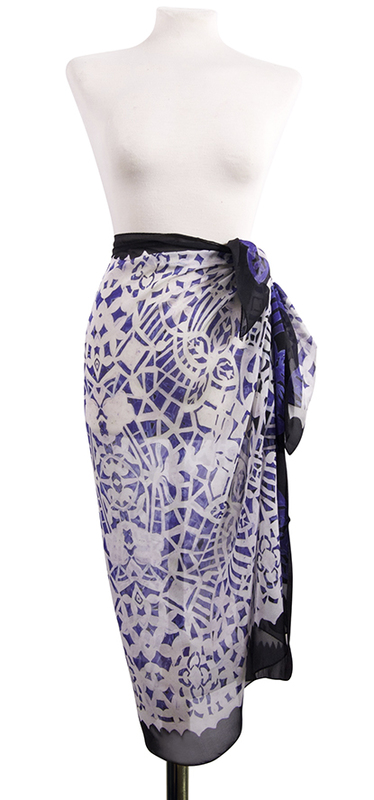 4 Resort style two:
Make a dress by wrapping the scarf around over your bikini or basic dress.
Tie in your neck or at one shoulder and you are ready for (off) beach lunch.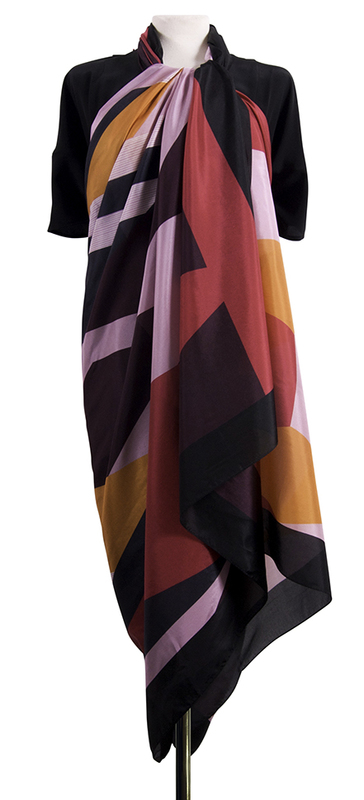 5 Turban:
Tie as a turban or hair band. Very on trend.