Do sustainable jeans exist?
Sustainable jeans are hard to find. The production of most jeans is really harmfull to the environment. You might know that it takes thousands of lites water to produce cotton that is used for denim. Additionally the cultivation of cotton accounts for 16% of all the insecticides and 6.8% of all herbicides used worldwide. Pesticides can be highly toxic and create a hazardous working environment for cotton farmers. Between 1 and 3% of agricultural workers worldwide suffer from acute pesticide poisoning with at least 1 million requiring hospitalization each year. And it doesn't stop there, chemicals are also often used in the dying process.
Have you ever wondered how your favorite pair of 'distressed' jeans got to look so weathered? It's not because they were hung out for months and exposed to the elements before they hit the shelves. It's because they are treated to look used. Some treatments such as sandblasting, are directly harmfull for the health of the worker, while other ones such as stone-washing cost even more water.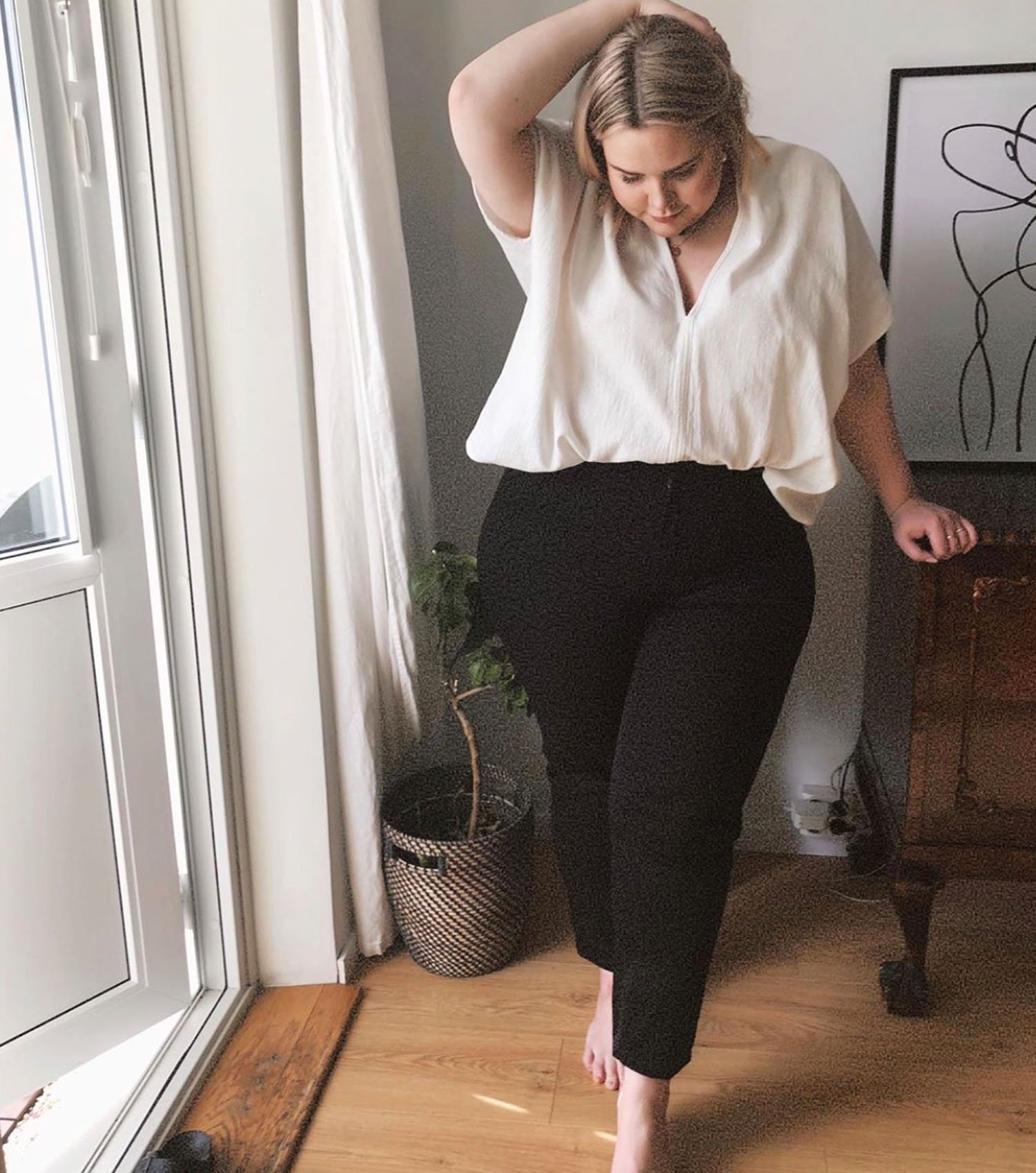 So why are our jeans sustainable?
Despite all the environmental harm denim can cause, it has potential to be a sustainable garment. Because denim is a favourite in most women's wardrobes and a strong garment which can last for a very long time. That is, IF you produce in the right way.
6 reasons why our jeans are more sustainable than the average denim
1)
First of all all our jeans are produced on demand. That means no mass production! Nothing gets produced until a customer actually wants the product. It's our business model which reduces over-production and minimizes waste.
2)
Our jeans are made of dead-stock denim. Dead-stock denim is denim already produced by another brand, but not used. By buying this overproduced high quality Italian denim, we don't use new resources. Instead we use what is already existing on the planet.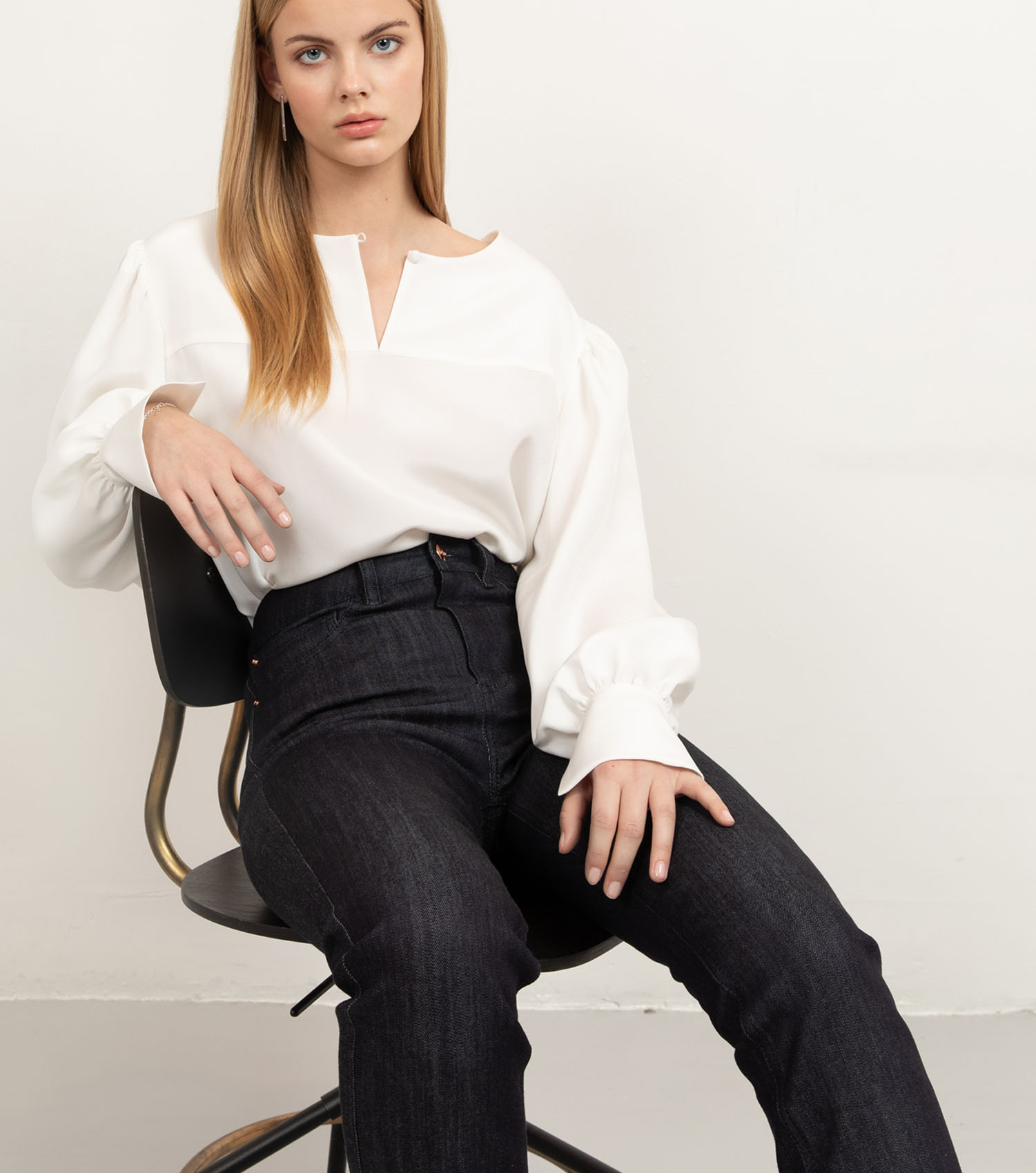 3)
The black denim is made of ecological cotton and is GOTS certified. As you know ecological cotton is much better than regular cotton. GOTS means that the use of dyes, toxic bleaches and chemical inputs during the production process of the cotton as well as the growth of the fibre are limited.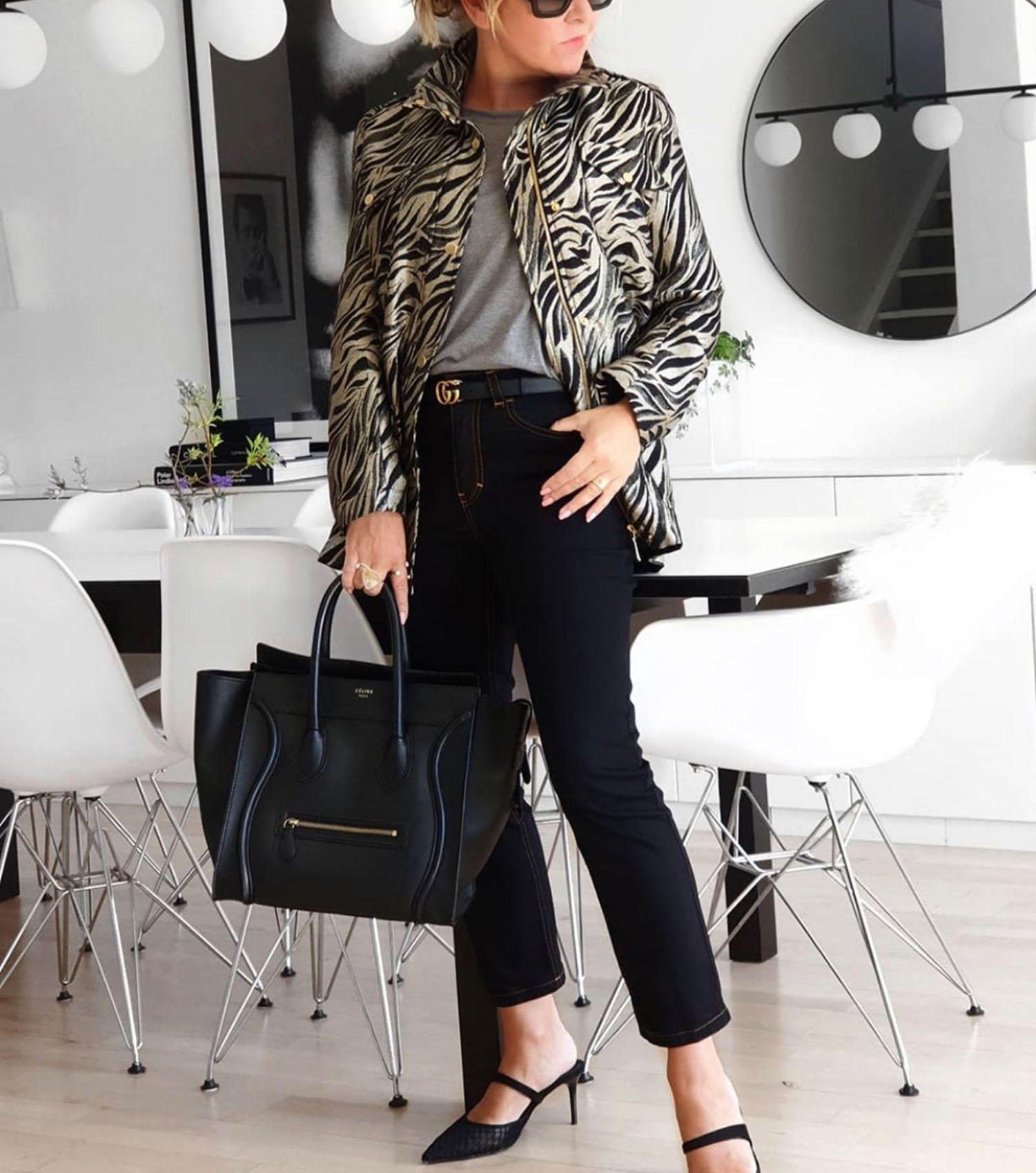 4)
Our jeans is custom-fit. Every jeans is adjusted in the fitting and especially produced for every unique customer. Our jeans are made to fit you perfectly, with the aim to create a new favourite in your wardrobe. Because when you own a perfect fitting pair of jeans, you will wear it often. And the most sustainable garment is a garment which will be worn over and over again. Not a garment hanging in a wardrobe without being used.
5)
Our jeans are unwashed. As mentioned before, washing treatments often includes harmful methods and loads of water. We would rather allow these jeans to get a worn look naturally, without the chemicals.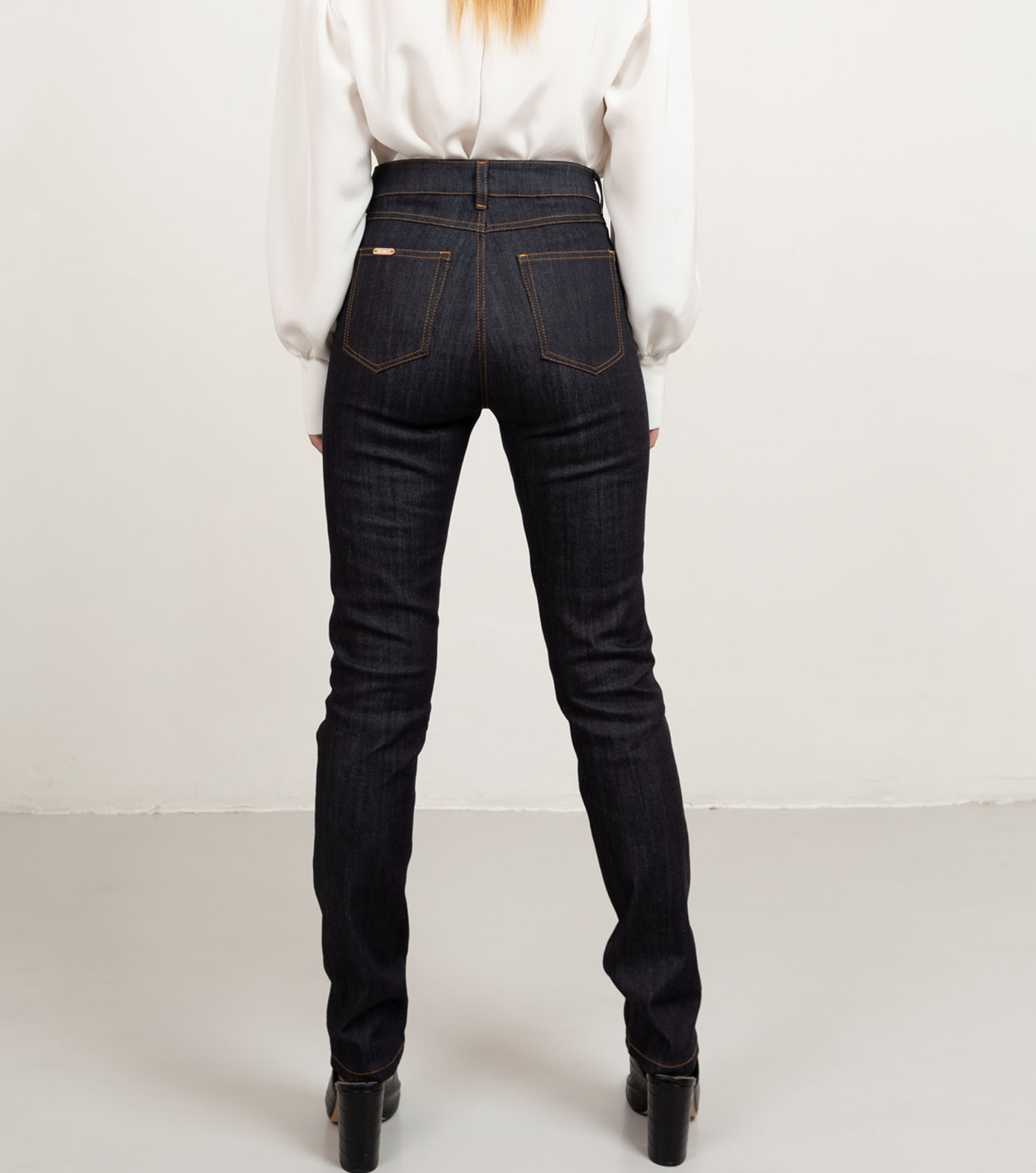 6)
They are ethically produced, crafted by the women in our atelier in Lithuania. These ladies have a decent wage ( 15-25 euros / hour) and good working conditions.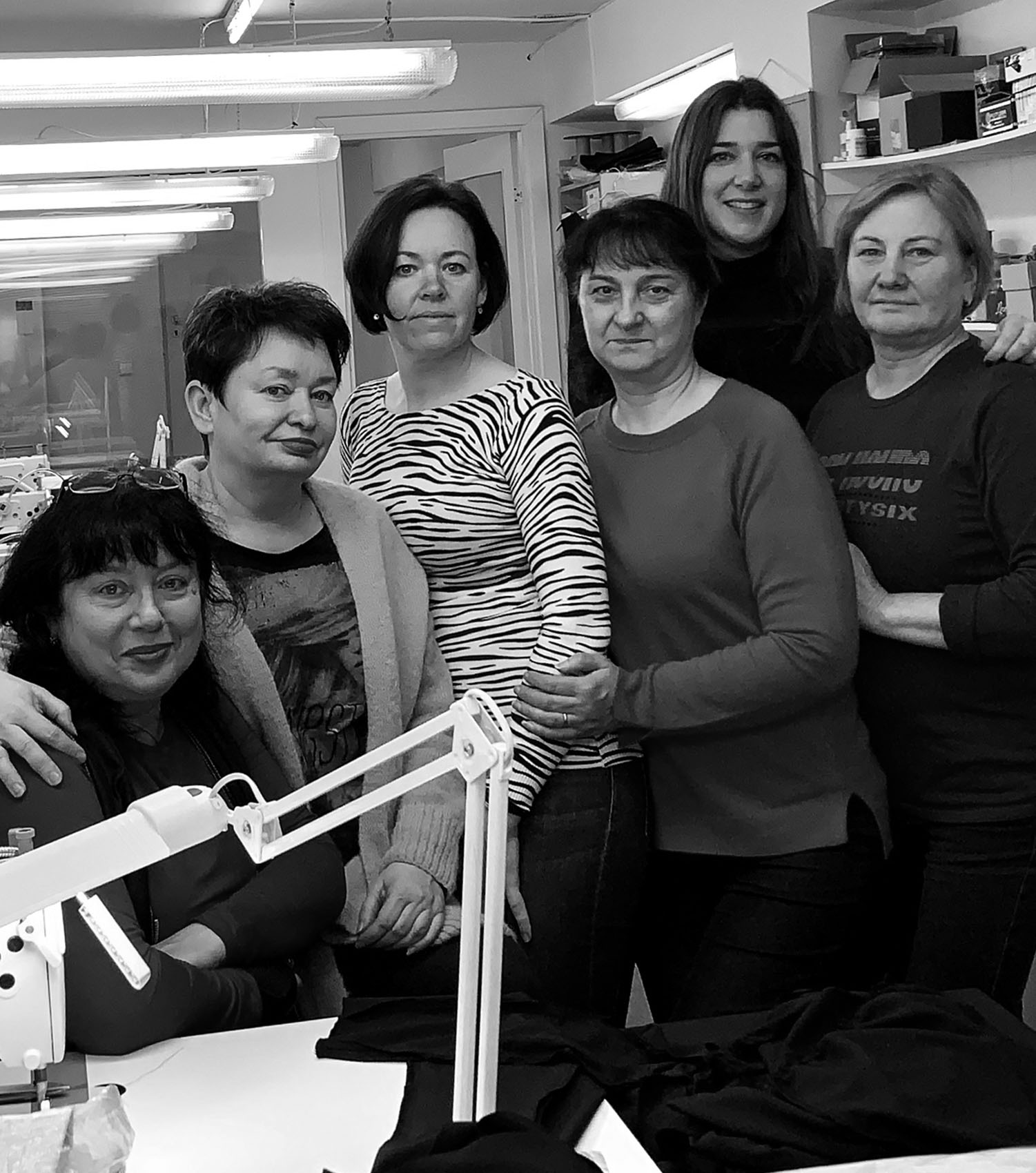 Are you wondering about anything regarding these jeans or our article? Let us know in the comments! We love to answer your questions and have a discussion around sustainable jeans.
Want to know more about our jeans? CLICK HERE
Have a nice week!
xx Wendy Heijne
Founder & Designer
https://www.studioheijne.com/product/custom-fit-denim/?attribute_pa_main-colour-or-pattern=dark-blue&attribute_pa_decide-length-of-garment=cropped-trousers&attribute_pa_stitching-colour=tabacco-stitch