We tested 3 steamers. Find out which steamer is best.
At Heijne we love steaming and steamers. In our latest blog we explained why steaming will make your life a bit easier and more sustainable. If you have missed it, read "5 reasons to steam your clothes" If you are convinced already and want to know more about how to steam, read it here: How to steam your silk garments.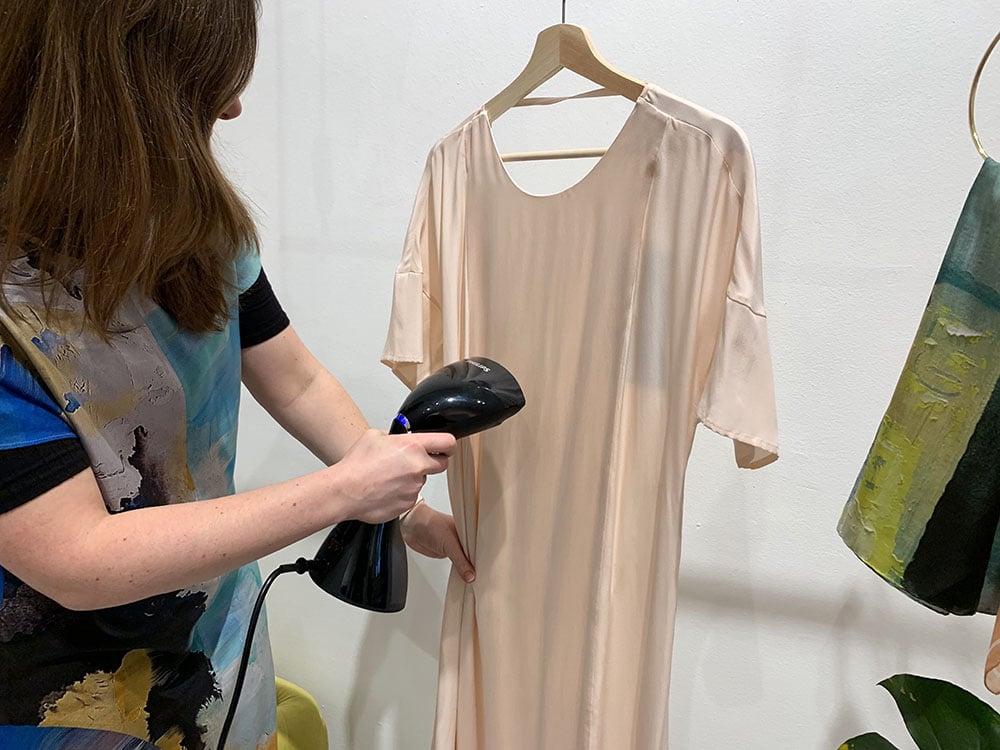 Which steamer to choose?
The next question is which steamer to buy? We decided to test a few steamers, to see the differences and understand which one is best for which purpose. We tried 3 different steamers available on the market and tested them on different garment- and fabric-types. After that we compared them. See the results of our steaming test in the schedule underneath or jump right to our conclusions by scrolling down. Hopefully, our review will help you decide which steamer suits you the best. We have chosen our favorite one based on a few criteria. Check out which one below.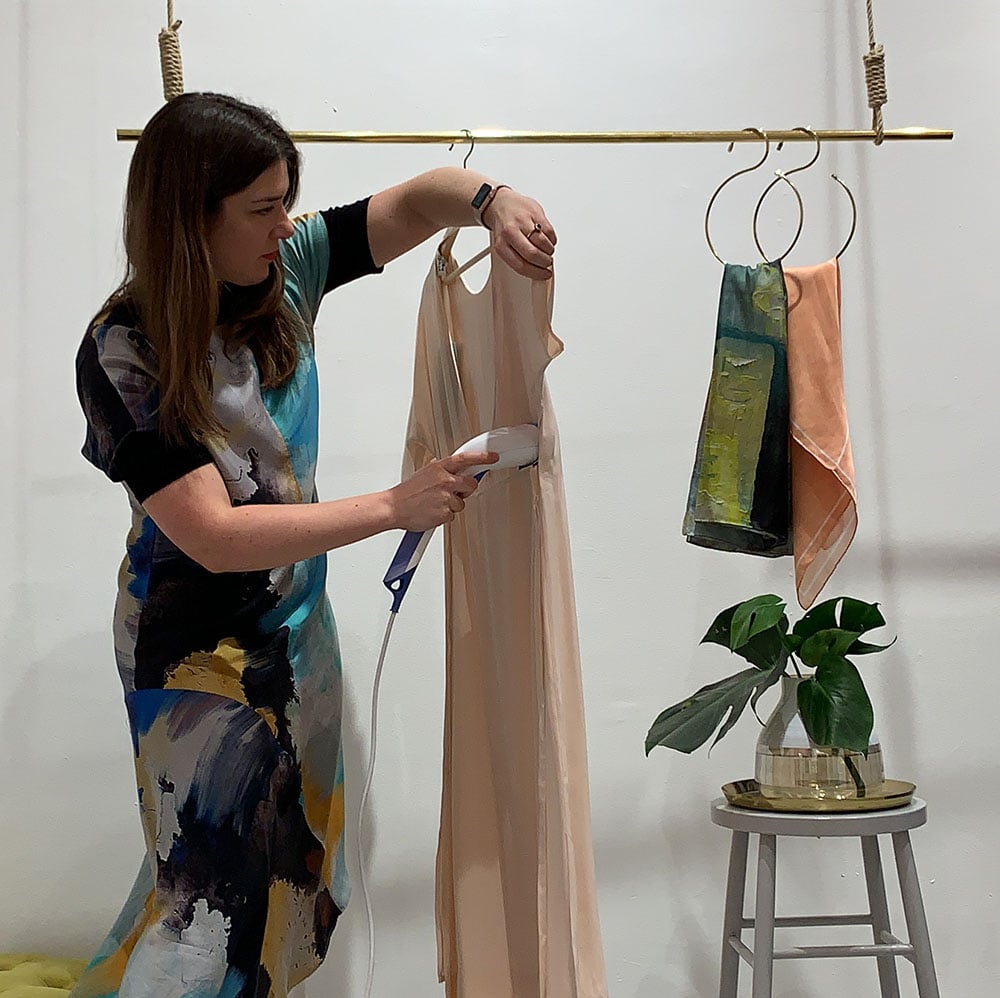 This are the three steamers we tested: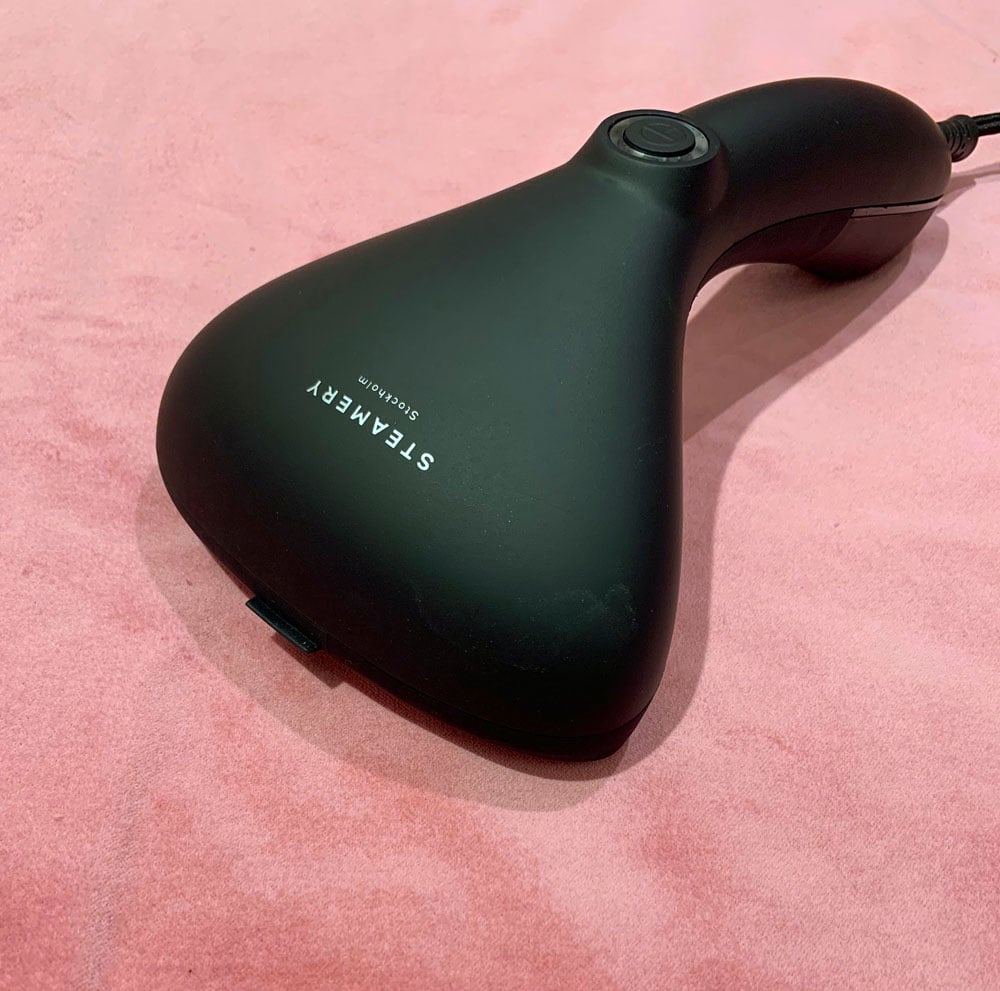 2. Philips Steam & Go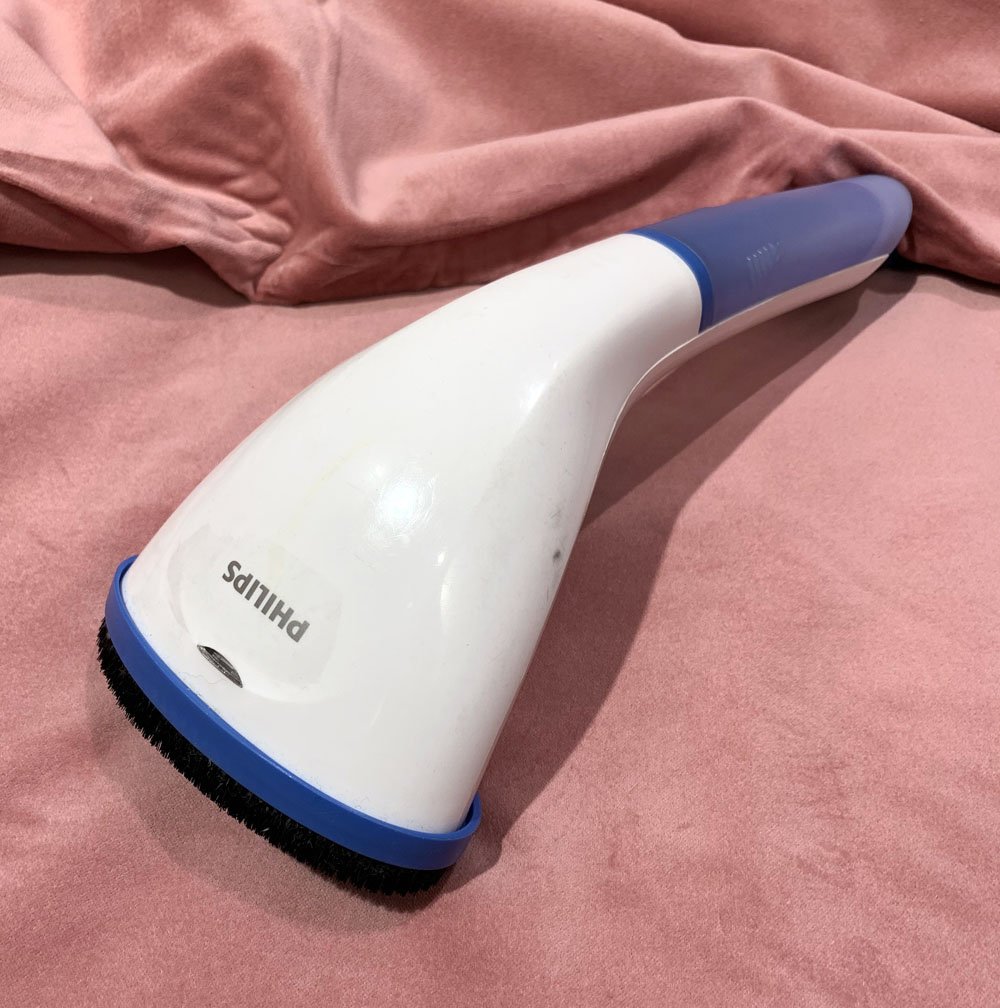 3. Philips Style Touch Pure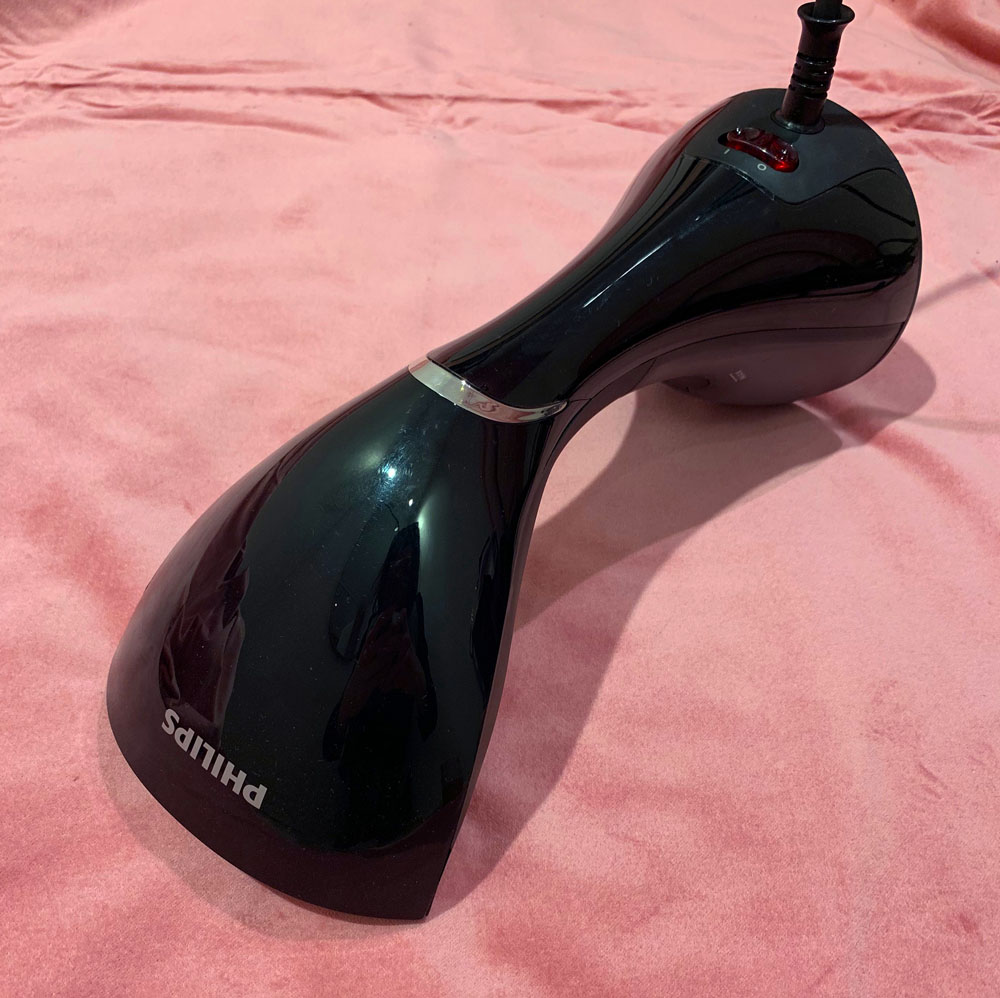 Here are the results:
Product /

Criteria

STEAMERY

Cirrus No. 2

PHILIPS

Style Touch Pure

PHILIPS

Steam & Go

Time to heat up

25 sec
60 sec

45 sec

Weight

Medium

Heavy

Light

Aesthetics

Best
Good

Basic

Continuous steaming

6 min
15 min

6 min

Available colors
black, grey, blue, pink
black, white

blue, pink

Extras
Brush

Travel / Protection Bag

Brush

Protection Glove

Brush
Conclusion
Our favorite steamer is Steamery Cirrus No. 2. It has clearly the best aesthetics and design. It heats up the fastest, and once you'll fill the water tank, you can steam up to 2 garments. If you love the combination of practical and great design, you should definitely go for Steamery Cirrus No. 2. It's not a coincidence that you can find this one in our online shop and our concept store. We only take in products we have personally tested and really love. And pssst: we have a really good price on this one …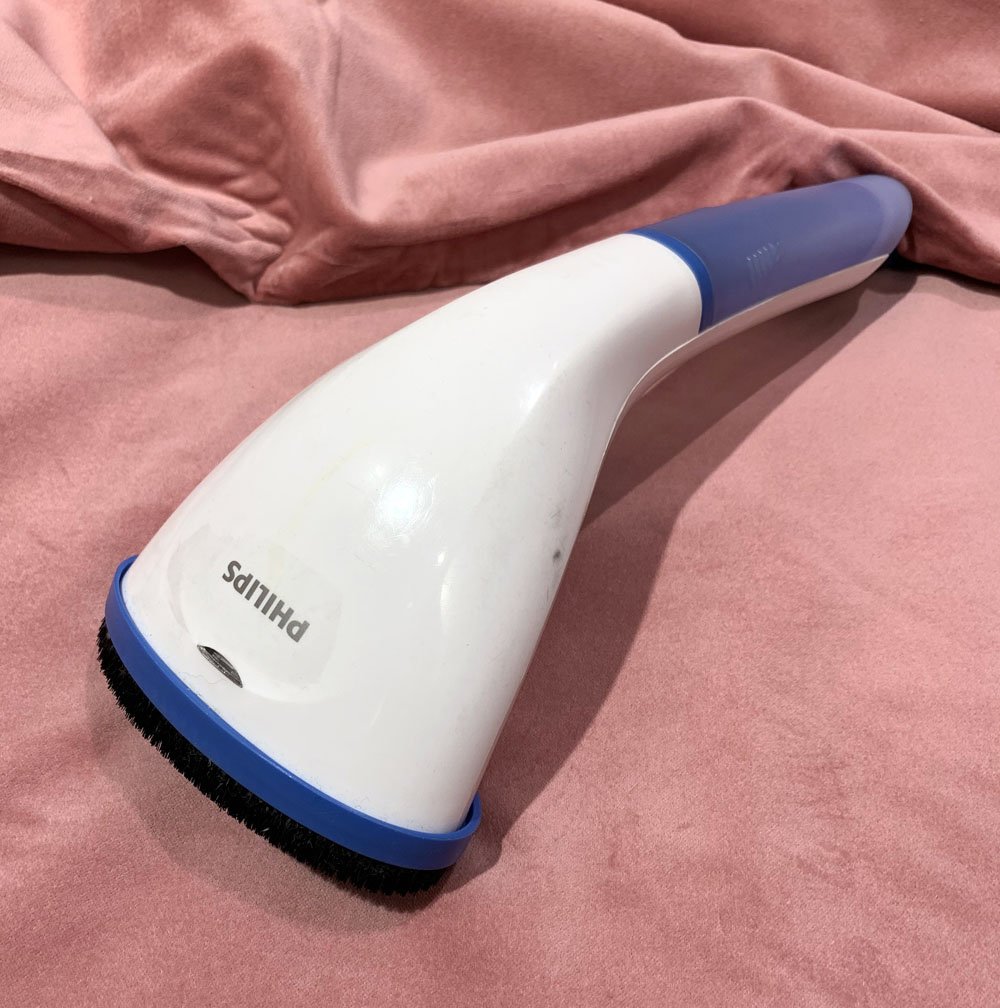 If you have a smaller budget, then you should get the Philips Steam & Go. It'll do the job, but it just doesn't look that fancy.
The Philips Style Touch Pure is our least favorite. It's not handy to take with you in your travel bag and you have to unplug the steamer for refill. The best feature of Philips Style Touch Pure is that you can steam continuously for about 15 min.
We hope this test helped you!
Would you like us to test something else related to garment care? Let us know in the comments below.