Mother's Day is around the corner for us here in Sweden! (yeah, it's a bit later than in the rest of Europe and USA) Many of us might plan weeks ahead for gift ideas for mom, but for those who have just been reminded by this post, worry not because we have great ideas for the perfect mother's day gift! We will review 6 gift ideas your mom is sure to love!  Follow us on instagram and Facebook where we continue the countdown to mother's day.
1. Wrapped silk scarf
349 SEK /€35
For those who already bought mom a gift, why not add nice extra touch to the gift with one of our silk scarves! These can be wrapped around a nice jewelry box, a bouquet of flowers, or a nice bottle of champagne! You can really add a lot to a small gift with these ideas! (Click on the pictures to shop this scarf!)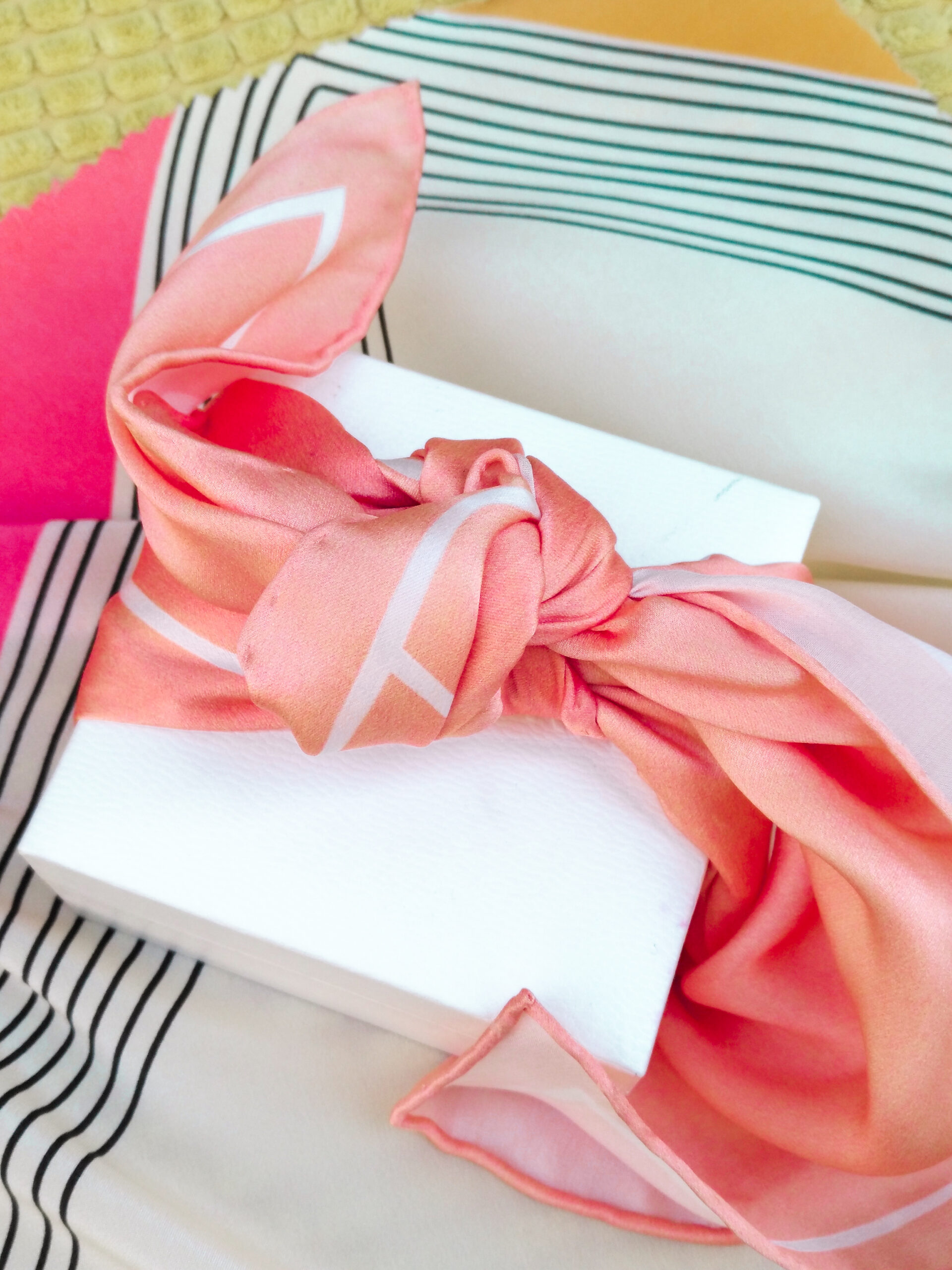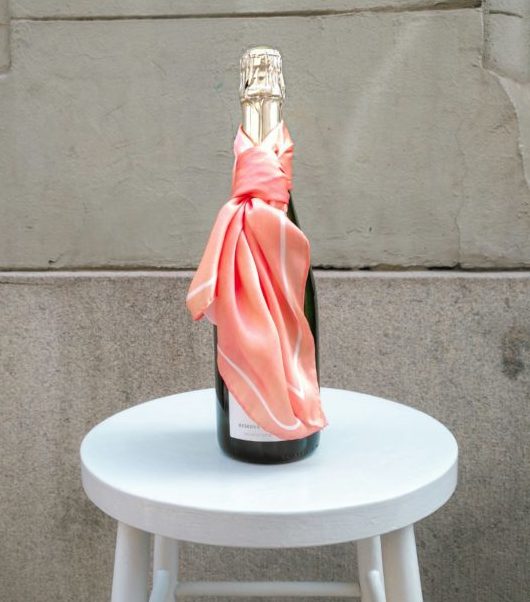 …. also like everything at Heijne this is ecological champagne! We care about sustainability in all aspects! But unfortunately, no the Champagne bottle is not included with the purchase of the scarf 😉
Click here to view last week's post with our Blush scarf on Amanda for hair styling ideas!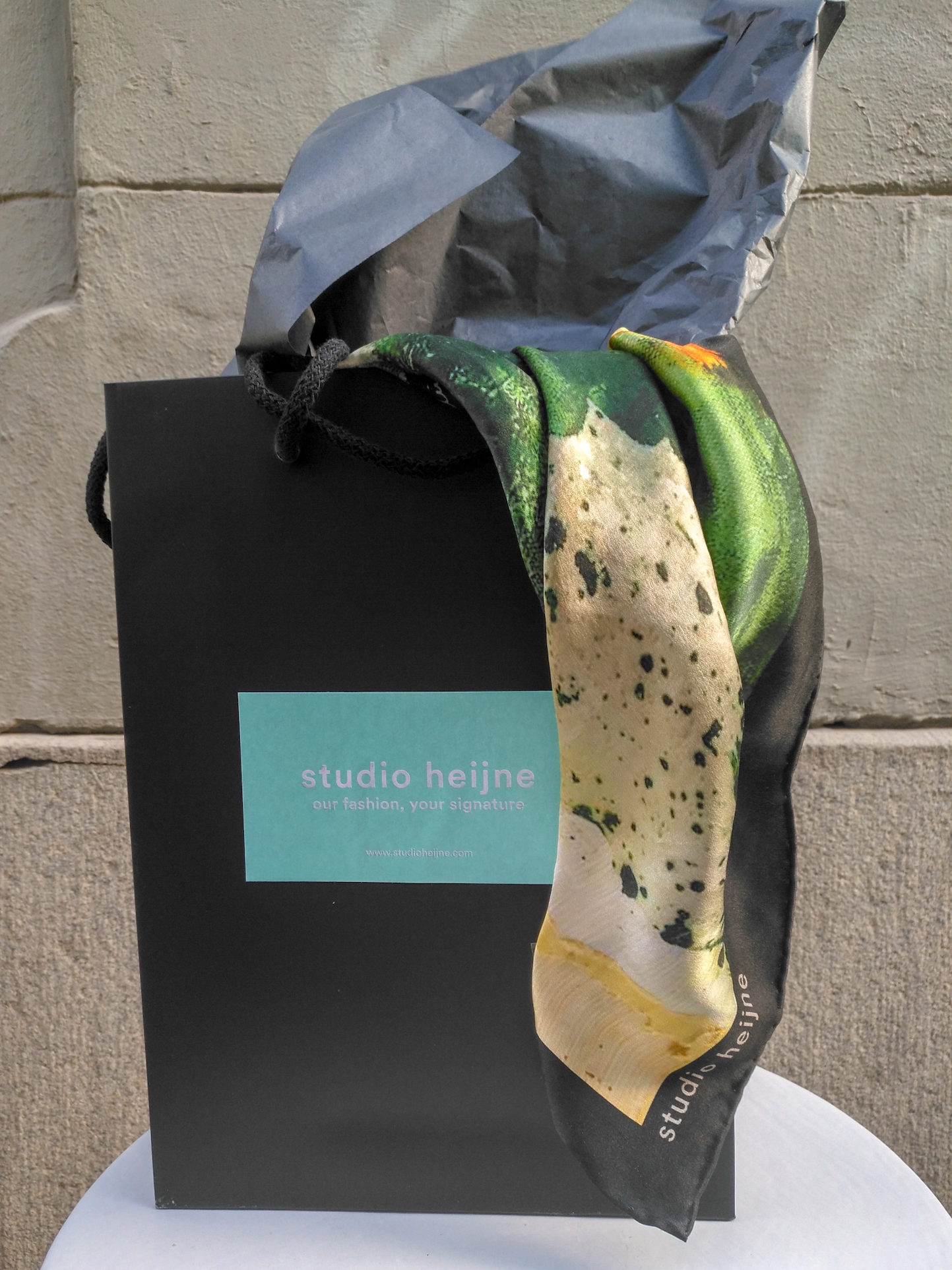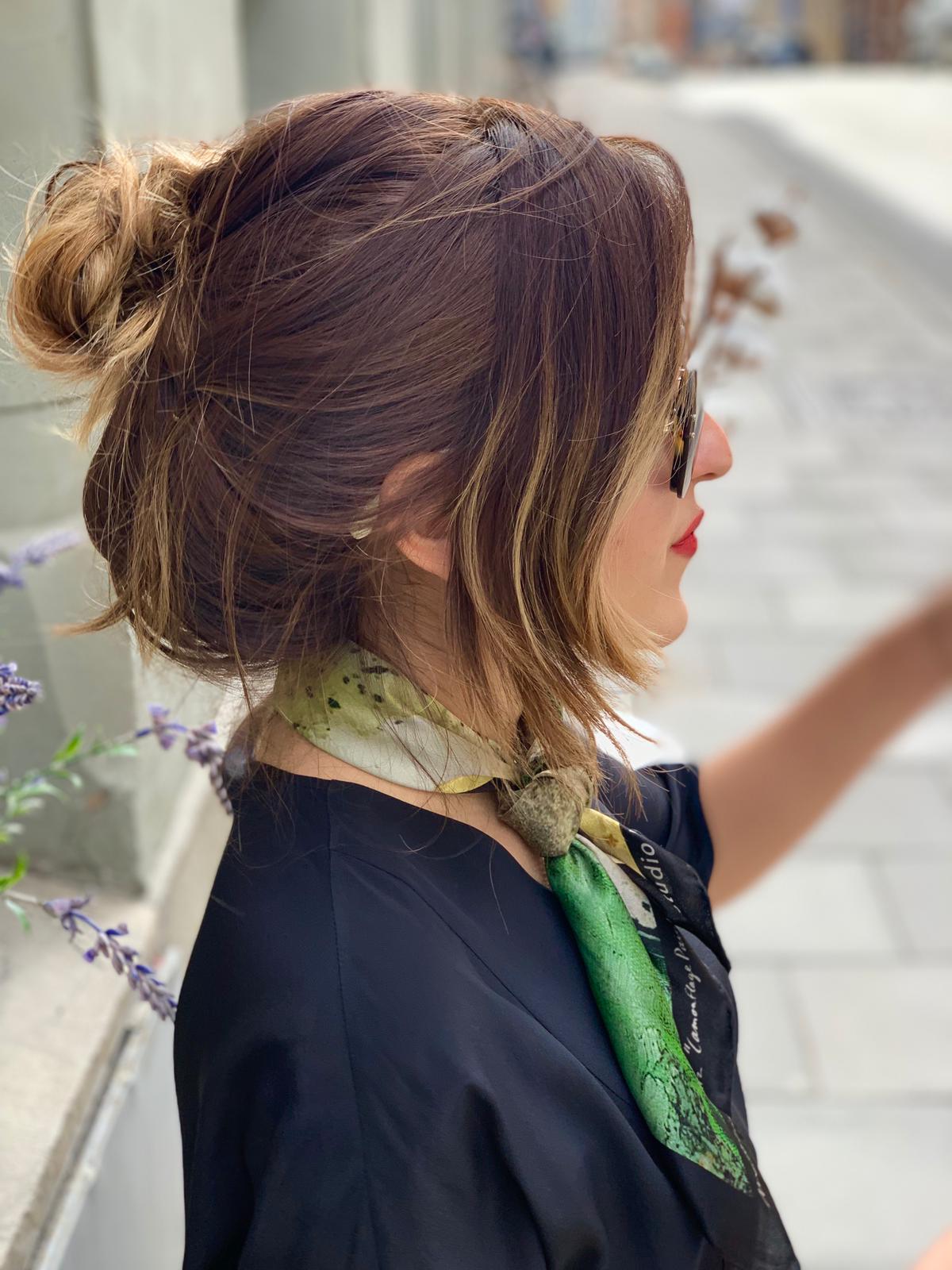 Camo scarf in 100% silk.
2. Organic Self Care
from 69 SEK/ €7
A mother's touch is irreplaceable!  Why not take care of it and pamper her? We have amazing organic soaps, great for hands and body. These are made of completely organic ingredients, which will leave her hands soft to the touch and with many nutrients. You can guarantee that these will never dry out and are super creamy, which is perfect for sensitive skin. We also have nice organic room fragrances which can be sprayed on fabrics to give a room a nice airy and relaxed smell. Therefor they are perfect when mom just wants to unwind. (Click on the photos to view the products)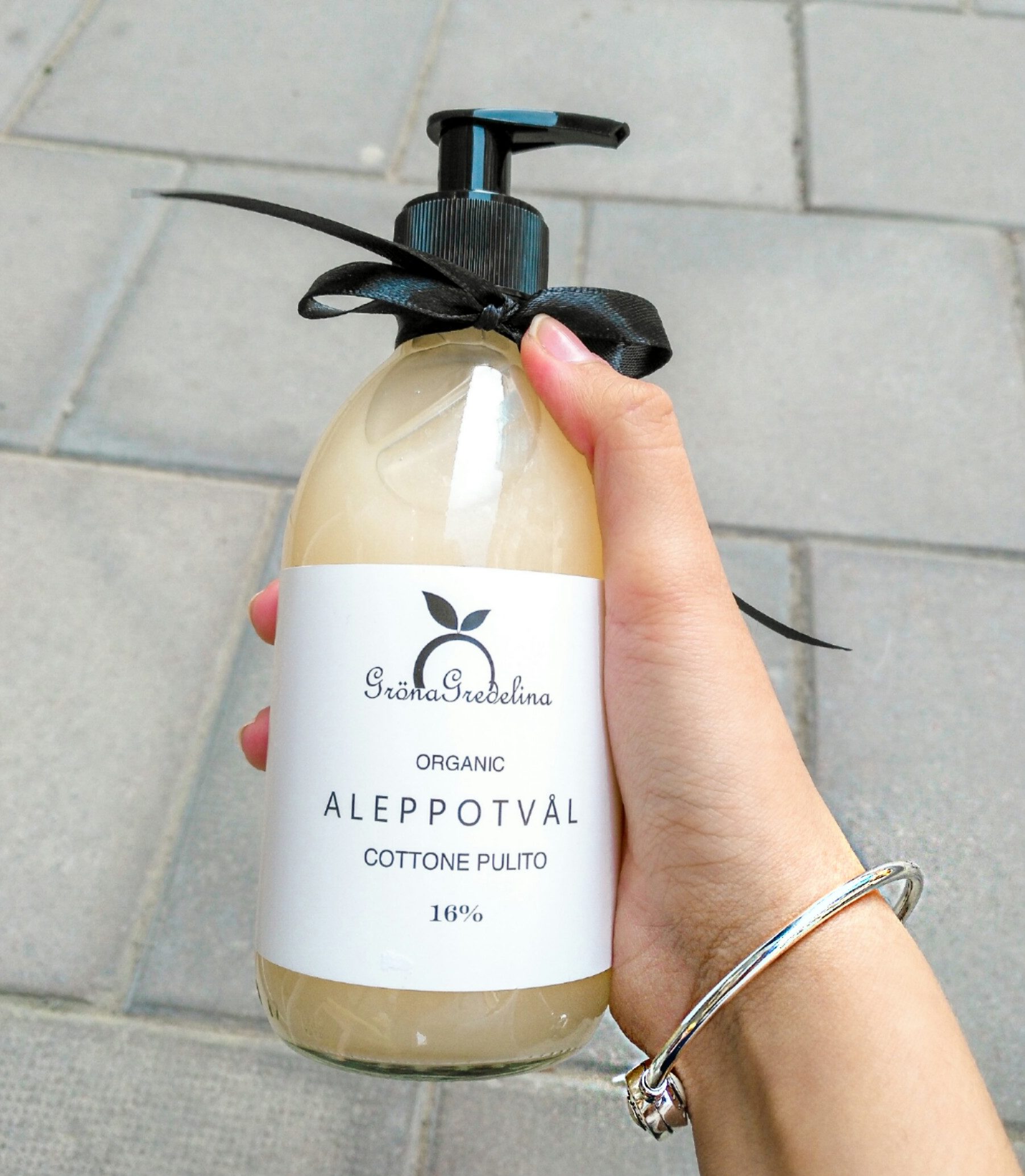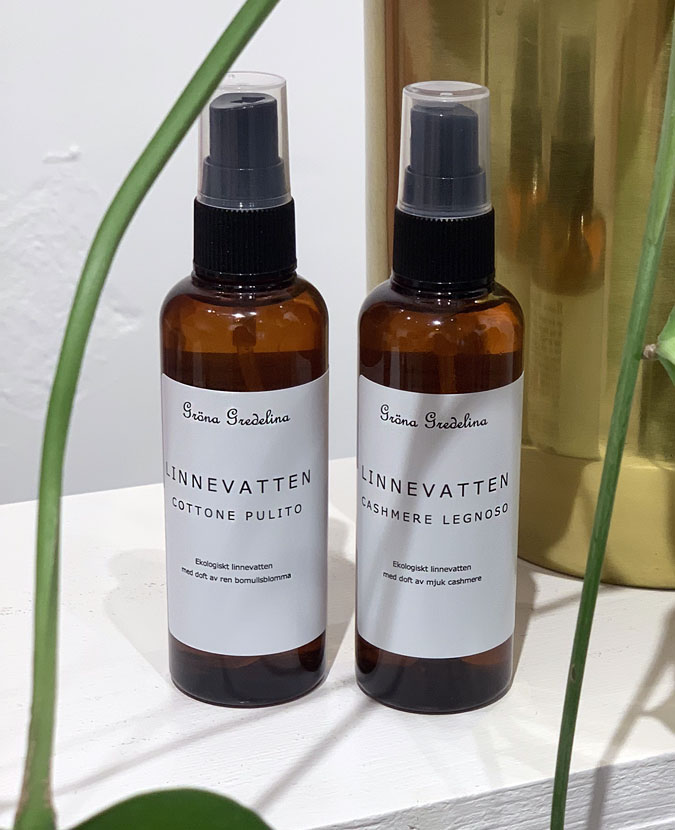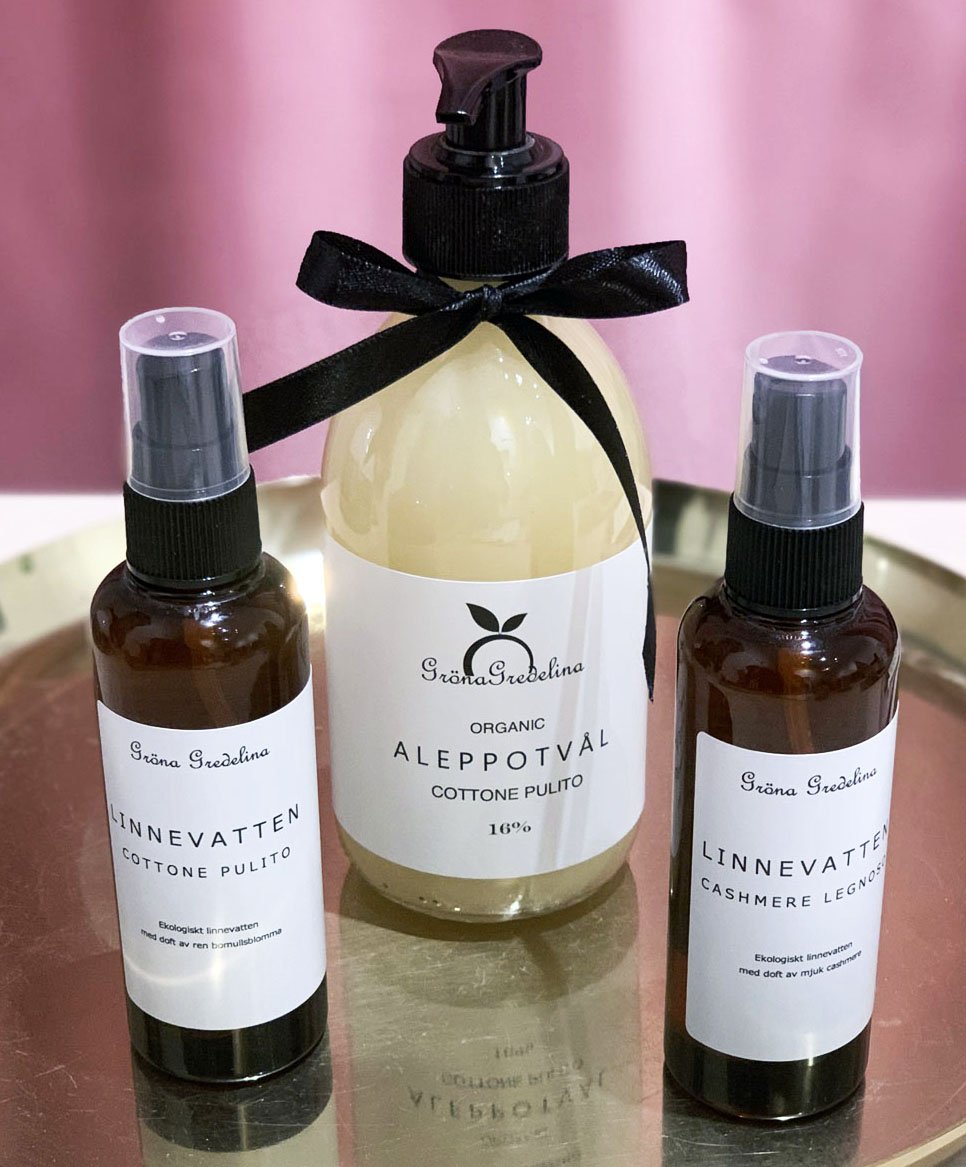 3. Big Scarfs
799 SEK/ €80
Our larger silk scarves make a perfect gift! You can choose from our different styles. They are light weight breezy scarves for those summer nights. They go great with any outfit and can be thrown on top of a dress as a little shawl or wrapped around the neck as a nice detail.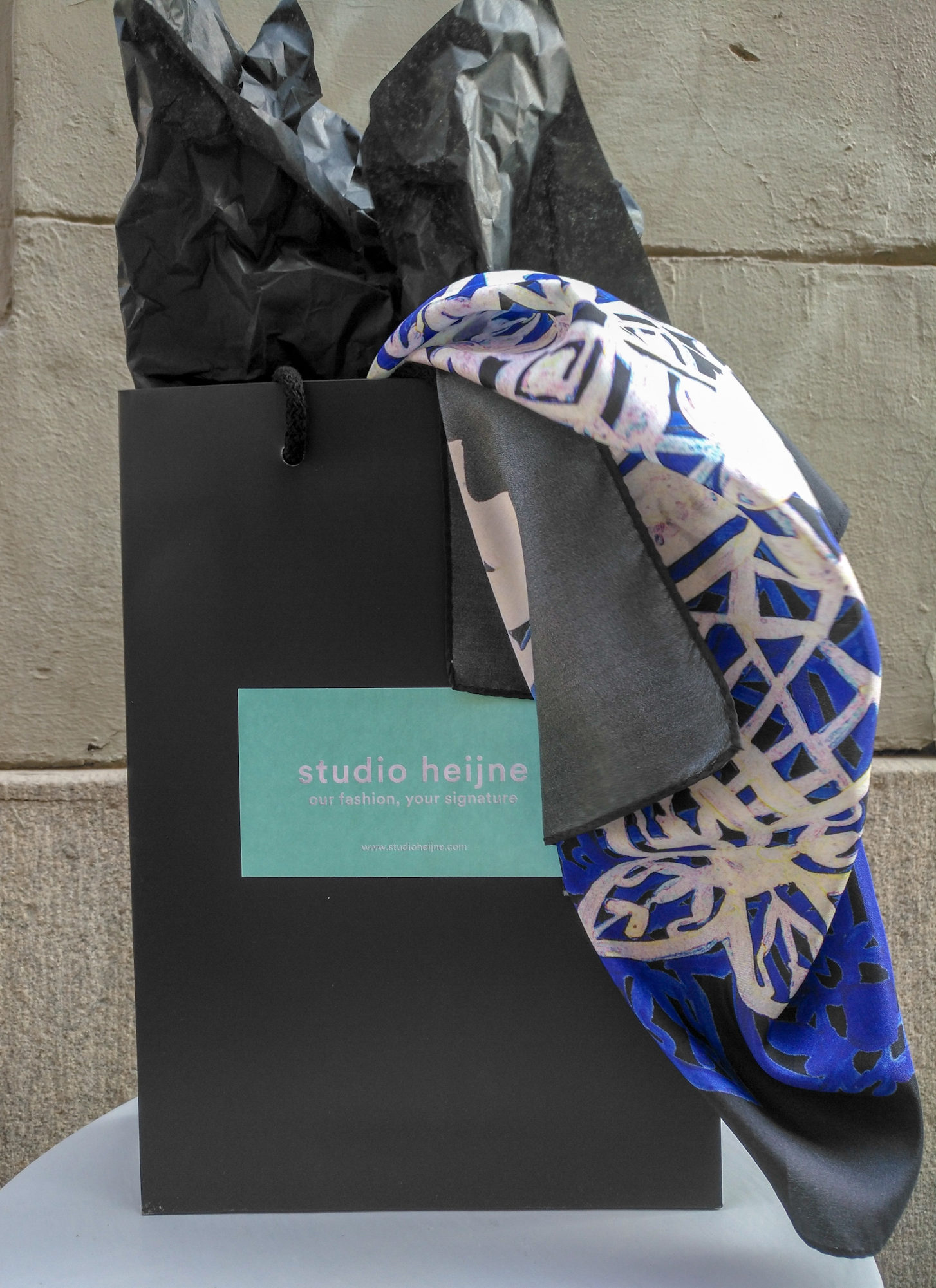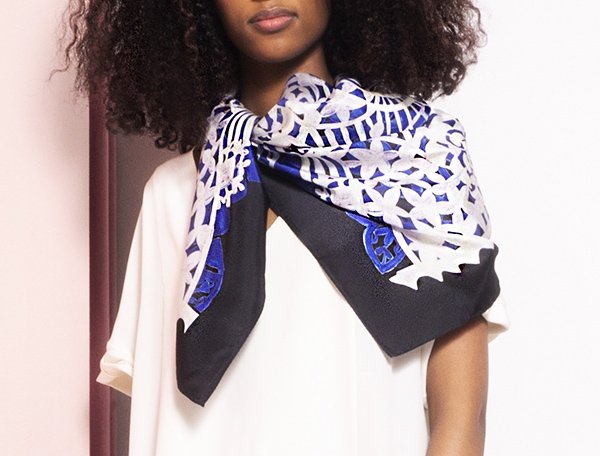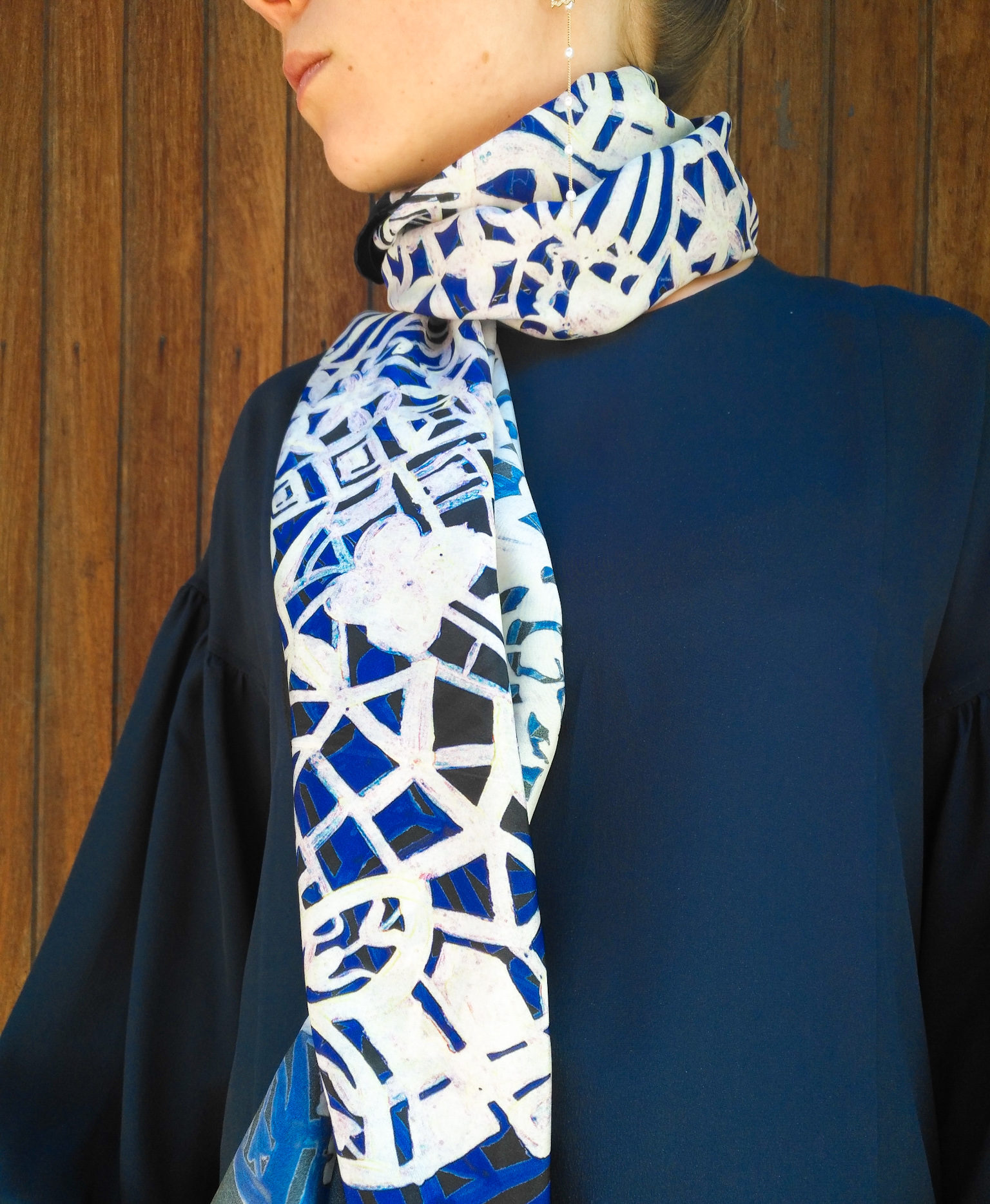 4. Silk belts
549 SEK/ €55
Like our scarves our belts are also made of silk and are very durable. They make a great small gift which complements any outfit. You can add a nice touch to any outfit, either trousers or a dress! The belts can be worn to add shape to a dress. Some of our customers also style the silk belt as a scarf, adding a nice touch to the whole outfit. (click on the pictures to view the product and designs)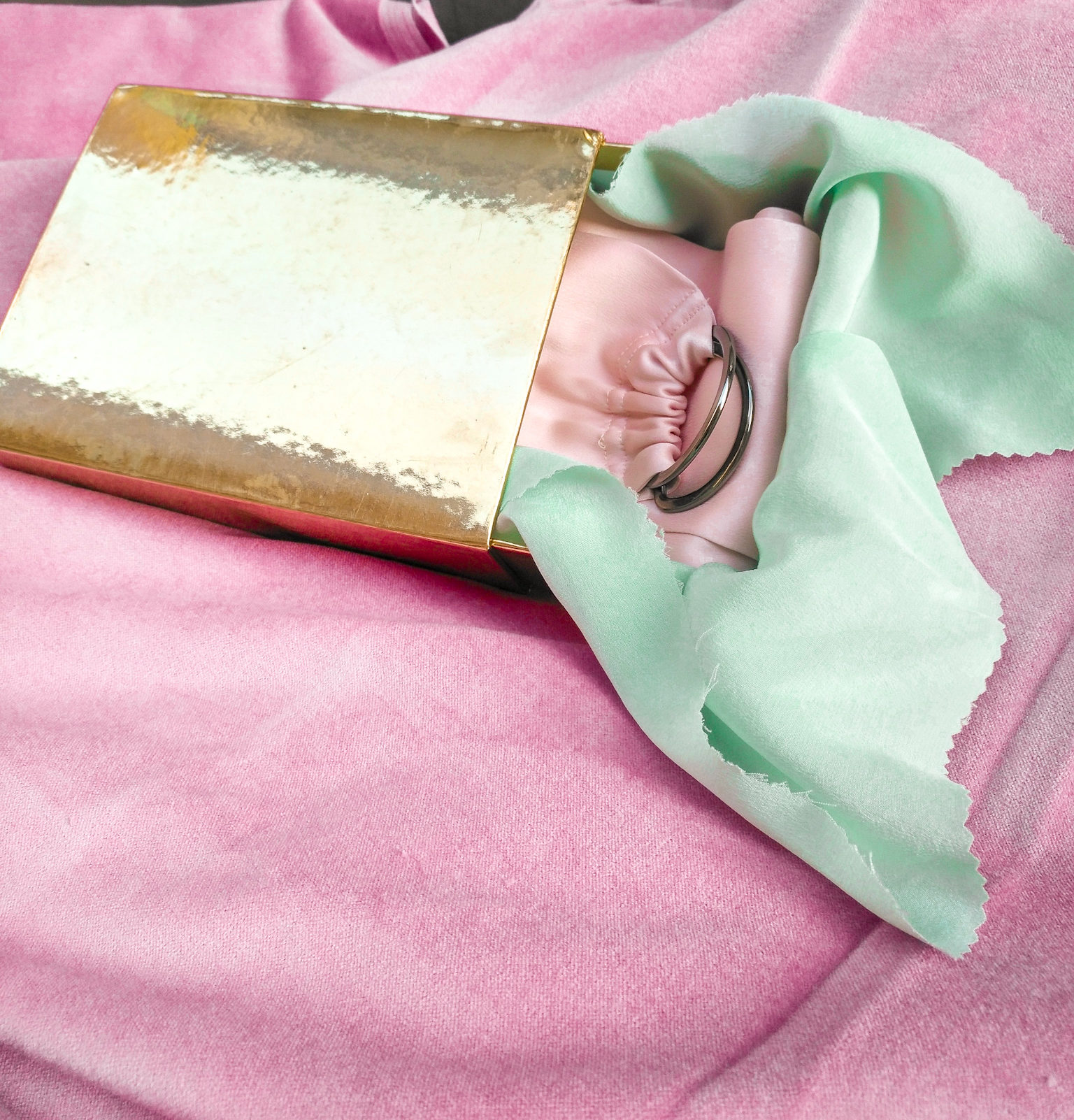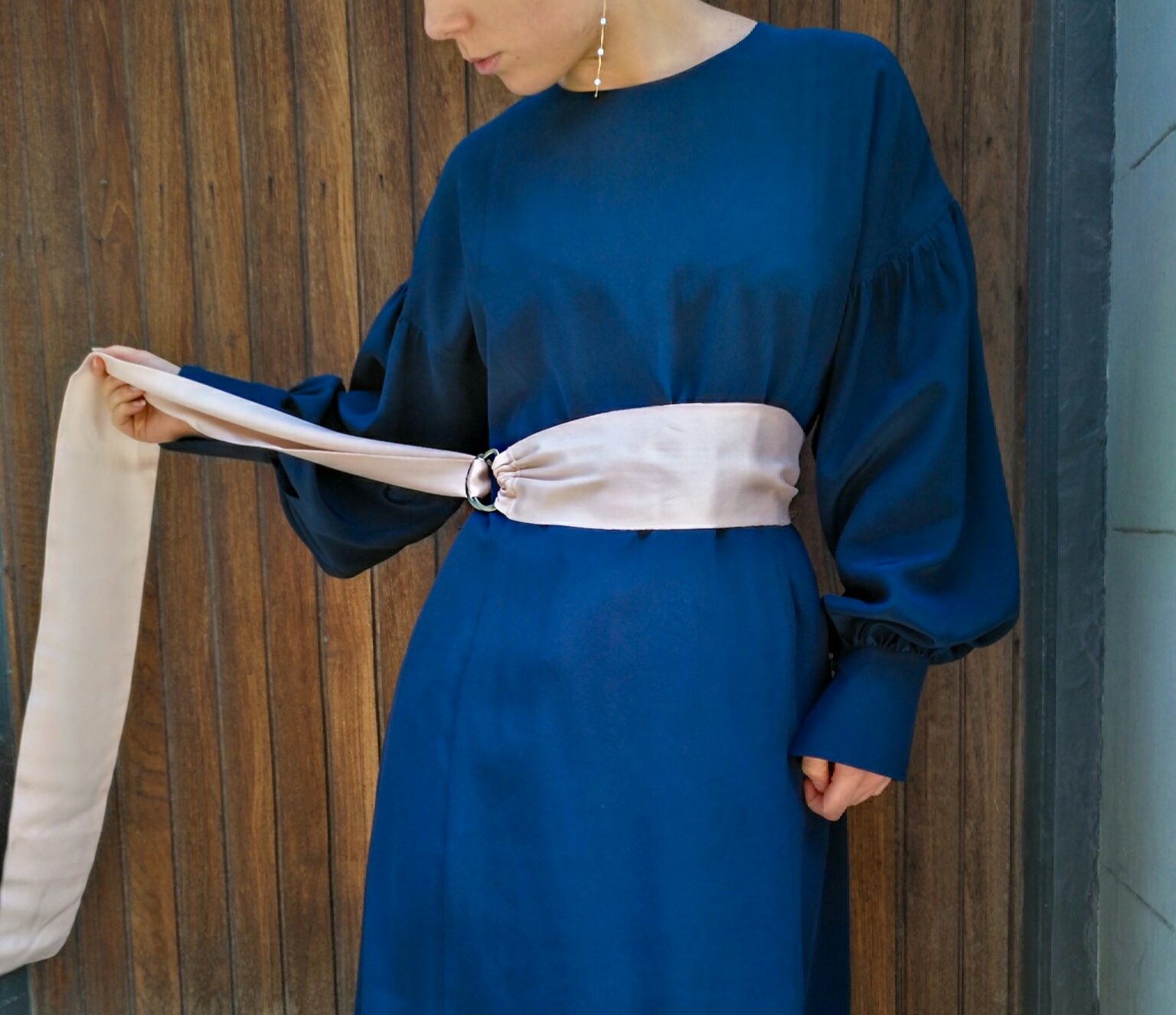 5. Hand Steamer
999 SEK/ €99
This hand steamer is not just any steamer. It is a premium designer steamer Cirrus.no from The Steamery. Above all the steamer is perfect for all your most cherished garments as it delicately steams them and they won't get worn down. Additionally it is also perfect when traveling, because it won't take more space than a hair dryer and will quickly freshen up your garments.  (click on the pictures to shop)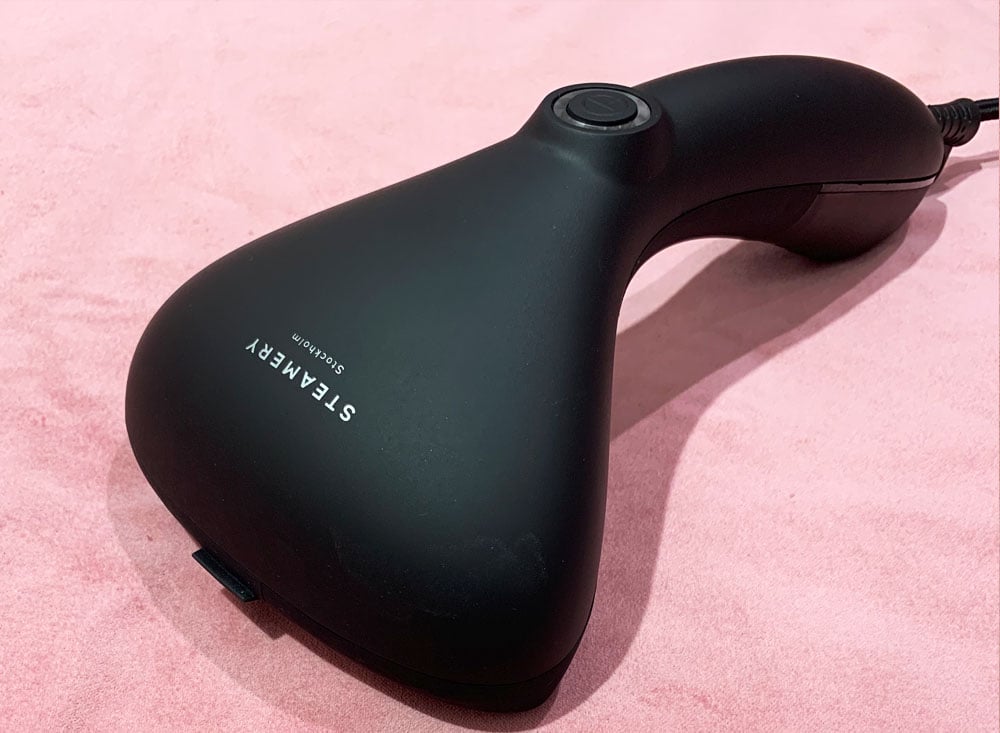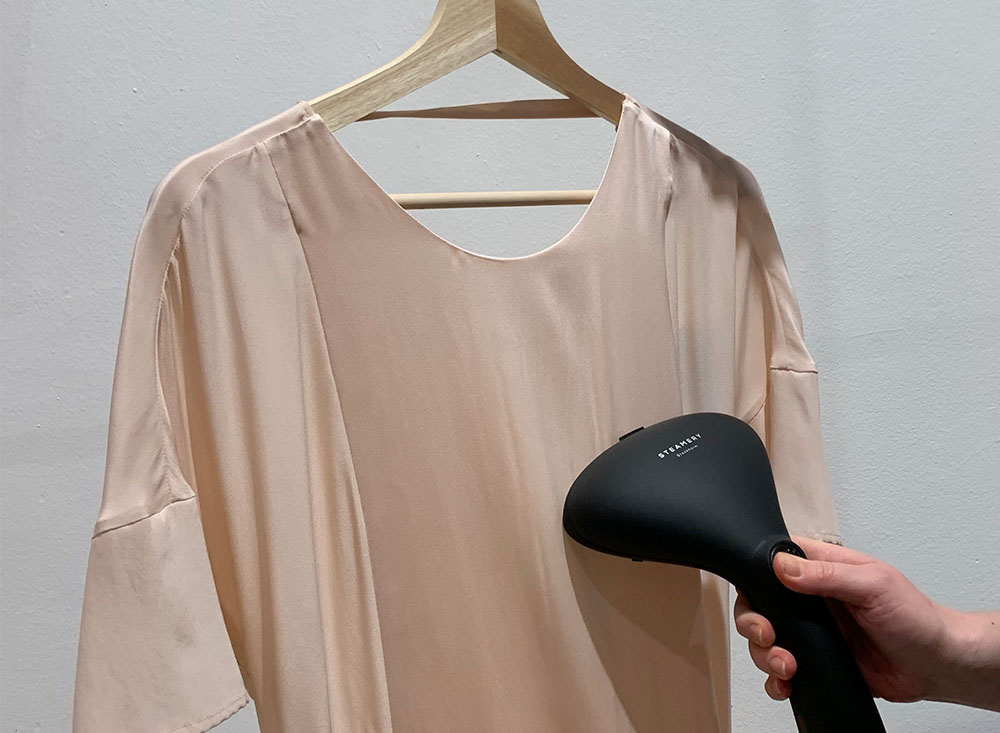 If you do not know how to use a steamer don't worry, read our guide and watch our short video in the link below where we guide you step by step!
Watch our guide to steaming your silk garments here!
6. The Heijne gift card
from 500 SEK/ €50
This might just be the coolest gift anyone can give: a Heijne gift card! We know it can be hard to get someone's taste, style, or especially their right size! Sometimes when you gift clothes, they might need to be exchanged or returned. With a Heijne gift card your mom is able to get the garment of her dreams! Whether it is a top, dress, skirt, or a pair of trousers she will be able to customize these 100% to her liking. This can be done online or she can come in at our store, where we even offer styling tips!
Once a garment is chosen this can be customized to your exact size, measurements, liking's! For example if you want a high neck or v neck cut, short dress/skirt or long, full, no sleeve. Everything is customizable; from colors to the patterns we have, even the fabric!  It is not only gifting a garment, but rather an experience, your mum will definitely not forget!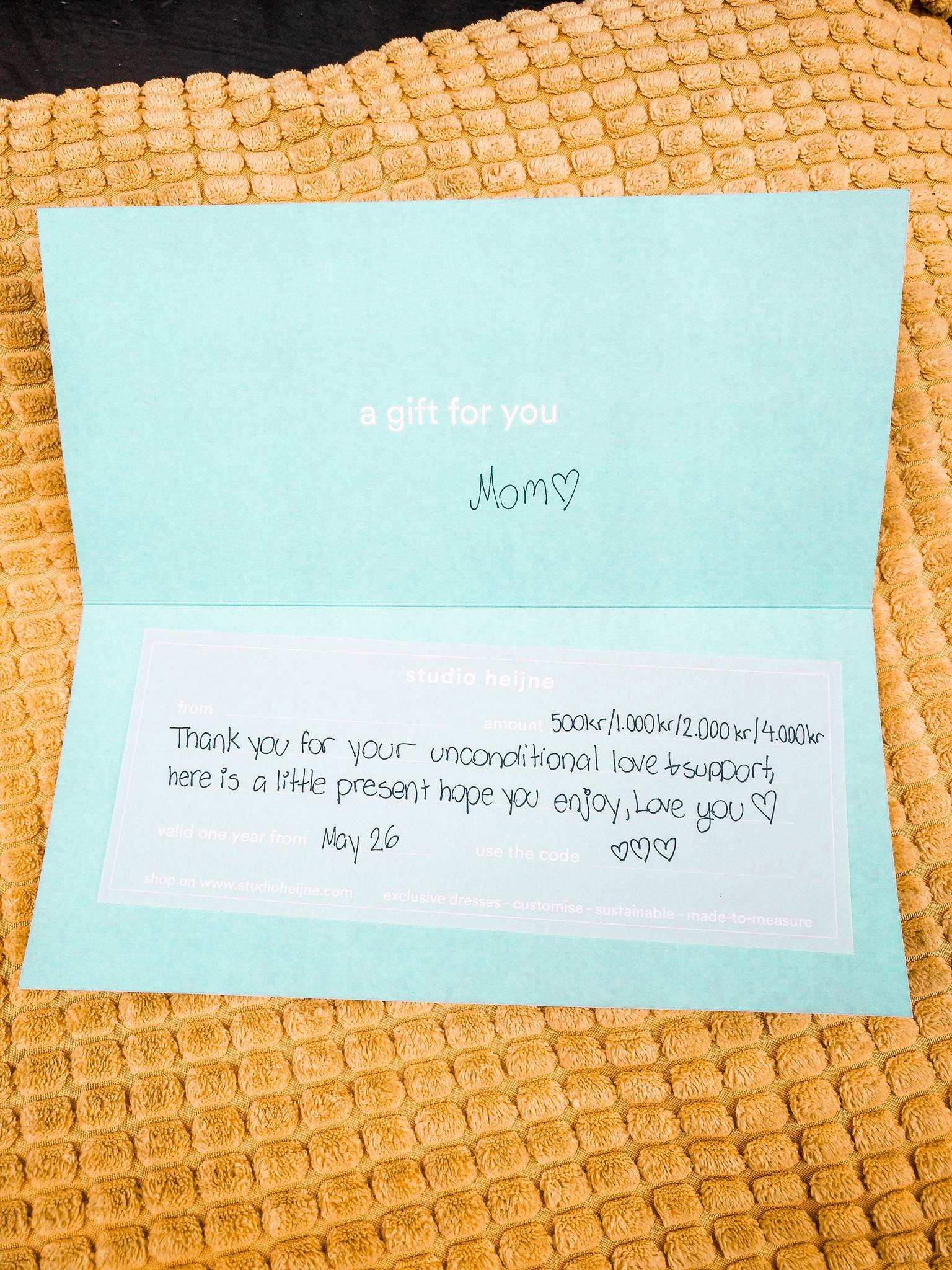 We leave you to it….
We hope this little post gave you some ideas of what to gift your mom. don't worry, we have fast shipping for you last minute shoppers. Click here to get started! ….Or for all you moms reading start making your wish list 😉
Also, if you do not know what gift to choose (because they are all amazing), why not let her decide herself. The gift card is valid for all accessories and garment care products as well. Best of all: we send the gift card digital if you wish. Super fast and super sustainable!