Super fast and easy hair styling ideas with a small silk scarf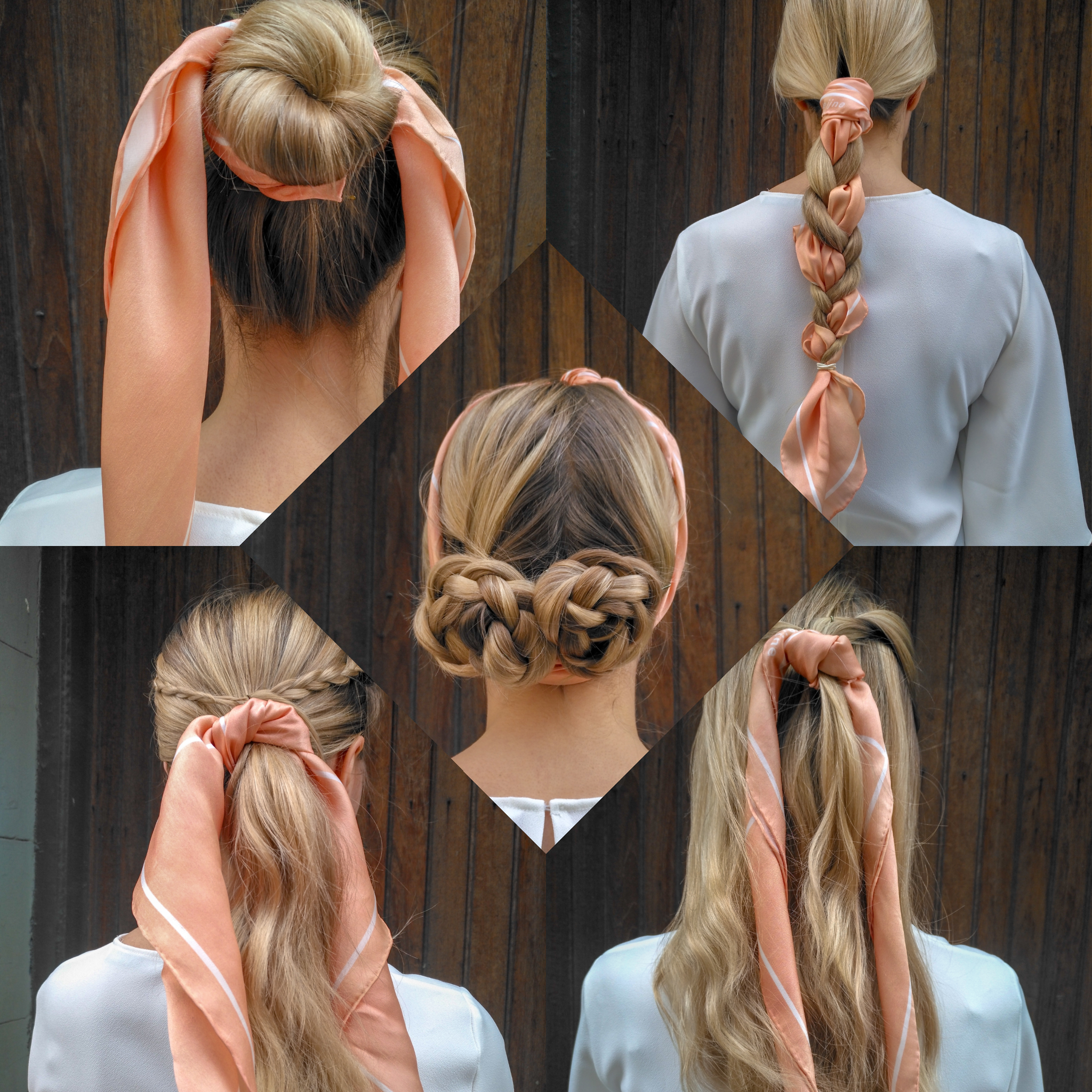 Summer is just around the corner, and with spring weather already here why not bring some color to our outfits with a silk scarf! We know it can be a bit challenging to style our own hair, but we are not hair experts either!  Therefore we have chosen 5 easy hair styling looks you can have with our Heijne short silk scarves.
1. Bun with silk scarf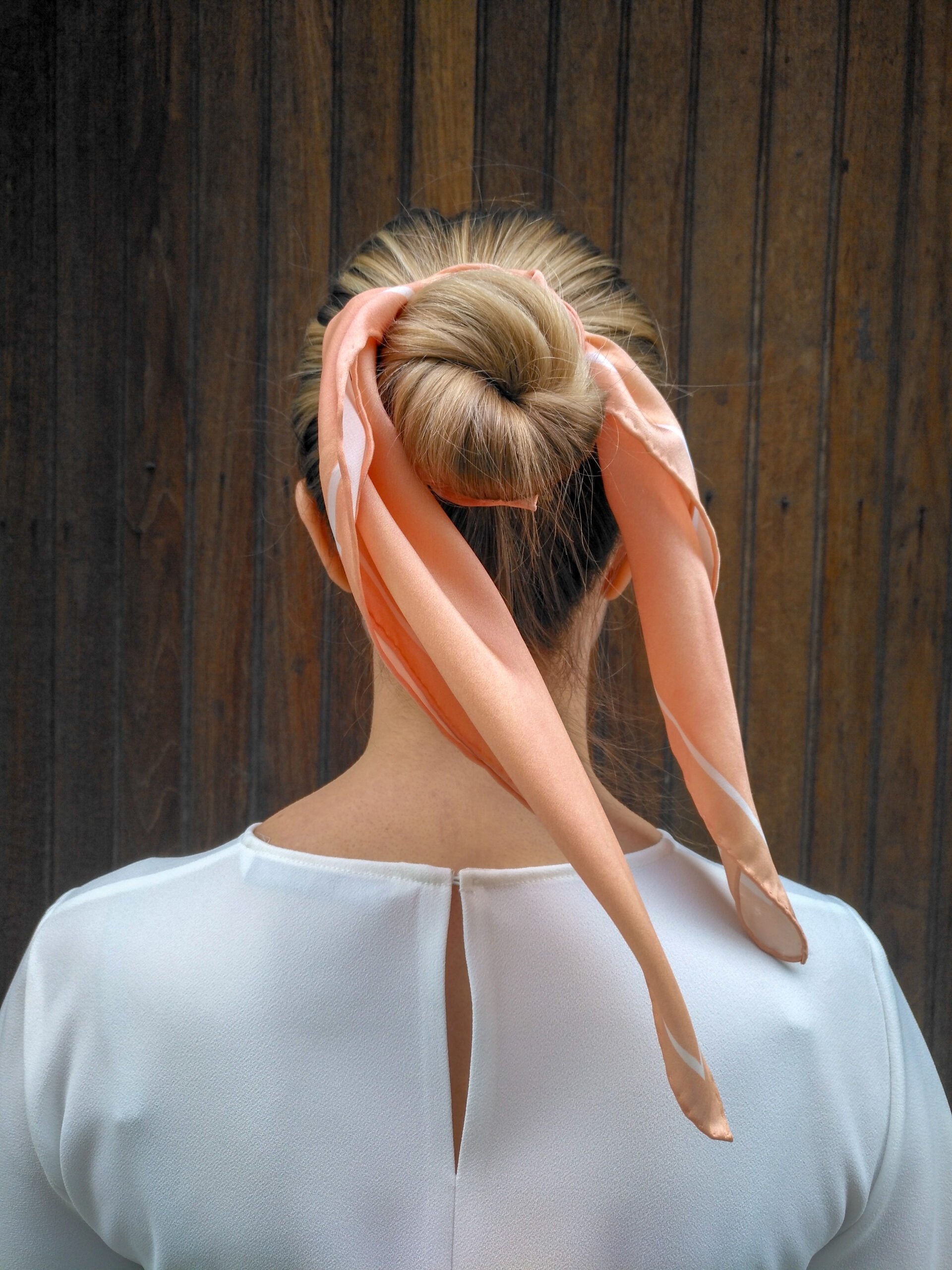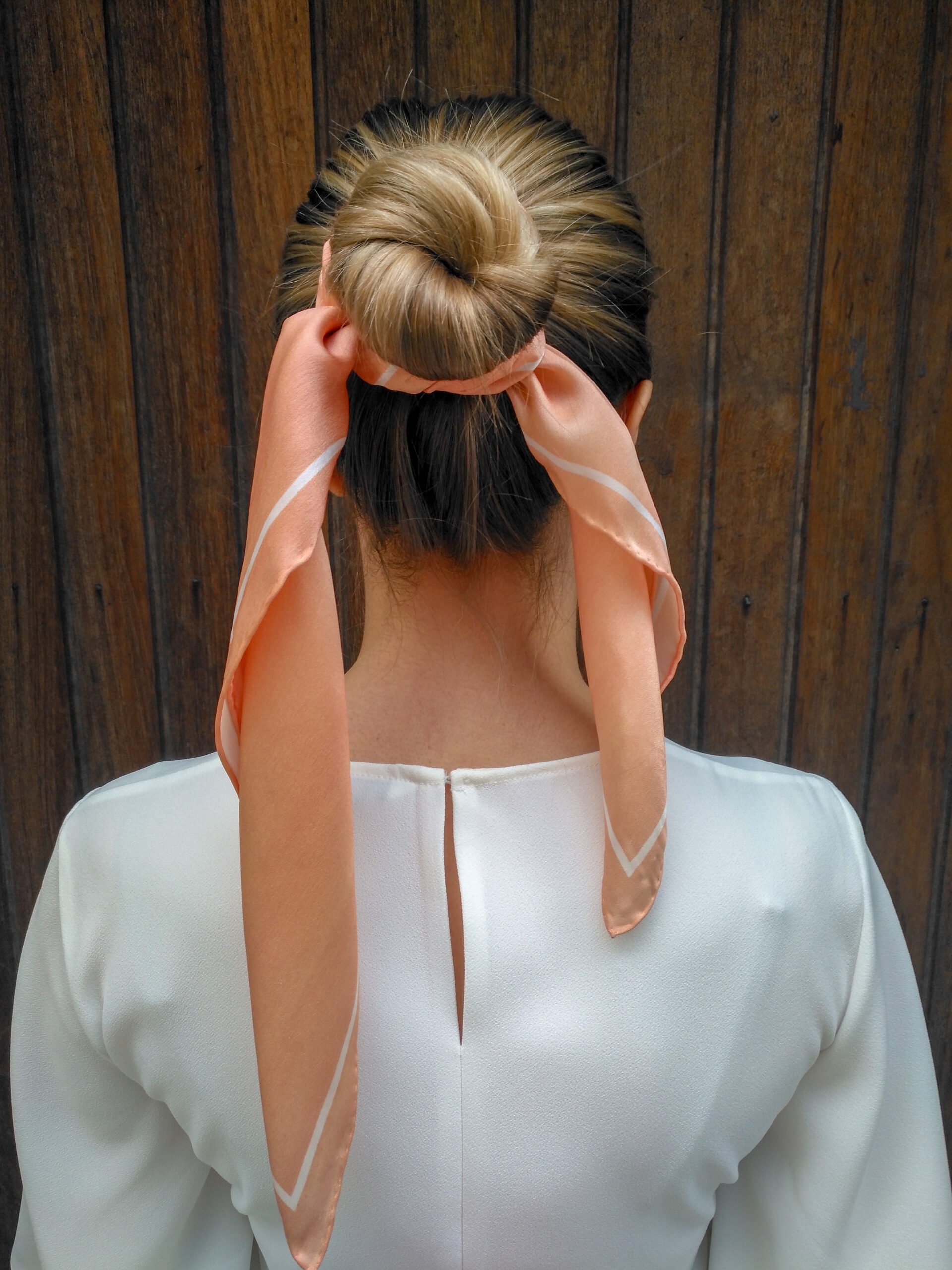 Brush your hair to the back and start gathering it to form a pony tail. Bring your hair up and sleek it out with the brush; now twist the hair to make a bun. If you have a lot of hair secure a pony tail first and then do the twisting. Once you have the hair in a twist wrap it around the pony tail to form a bun and either secures it with (another) hair tie or with bobby pins. To get a sleek look you can add some hairspray to avoid baby hairs form coming out or to get a super sleek look you can also damp your roots when you first brush the pony tail up. Now add the scarf; tie it around the finished bun, you can either tie it upwards leaving the scarf tails to hang on top of the bun or on the bottom.
2. Twists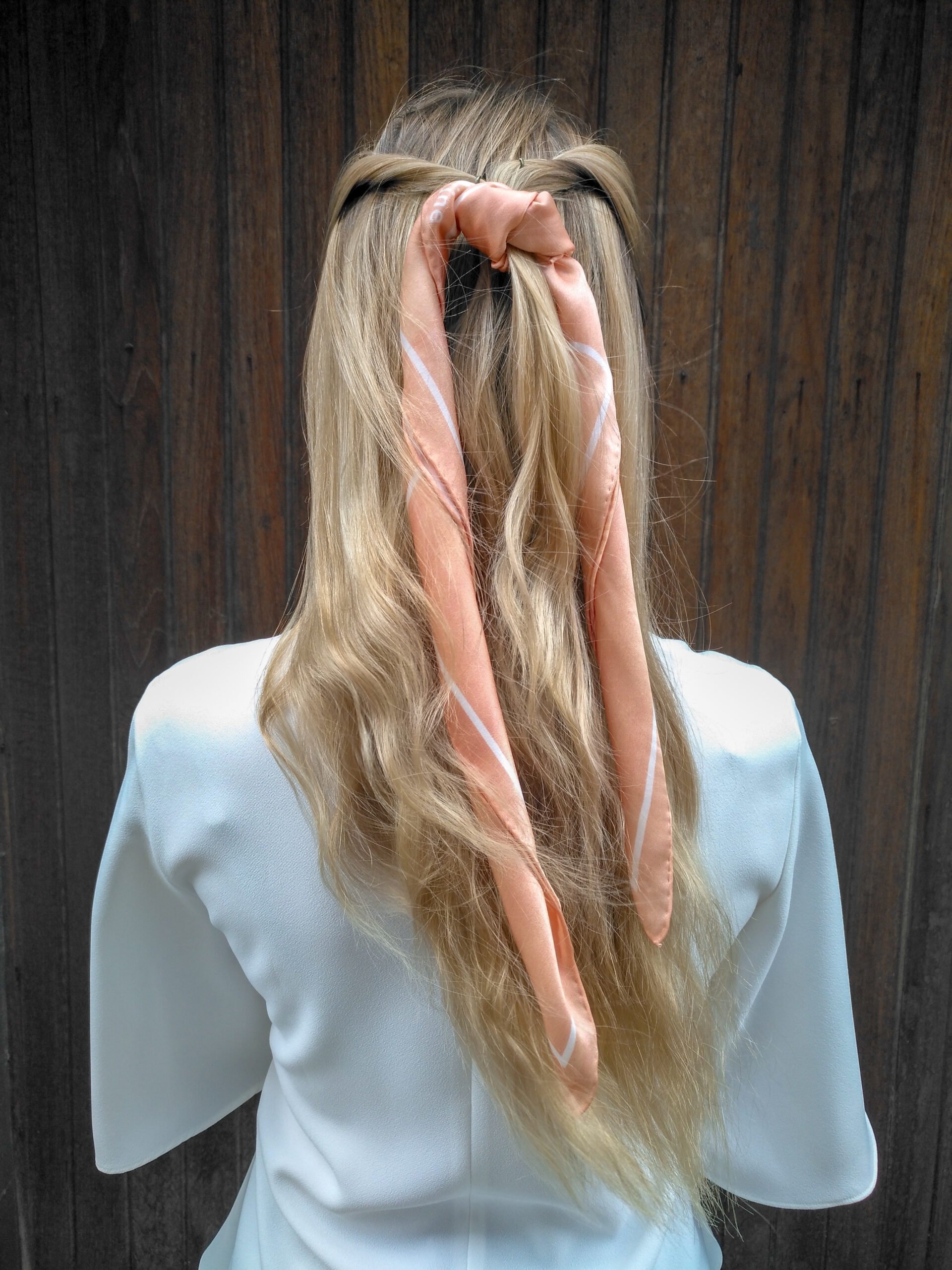 Part your hair down the middle and brush it down. Grab two front sections of your hair from each side and twist them either inwards, twist until the whole strand is formed into a hair twist.  You can do both sides simultaneously with each hand and grab them together to tie them with the hair band. To have the hairstyle more secure you can spray them with some hair spray. Now tie the scarf on the hair tie.
3. Side low pony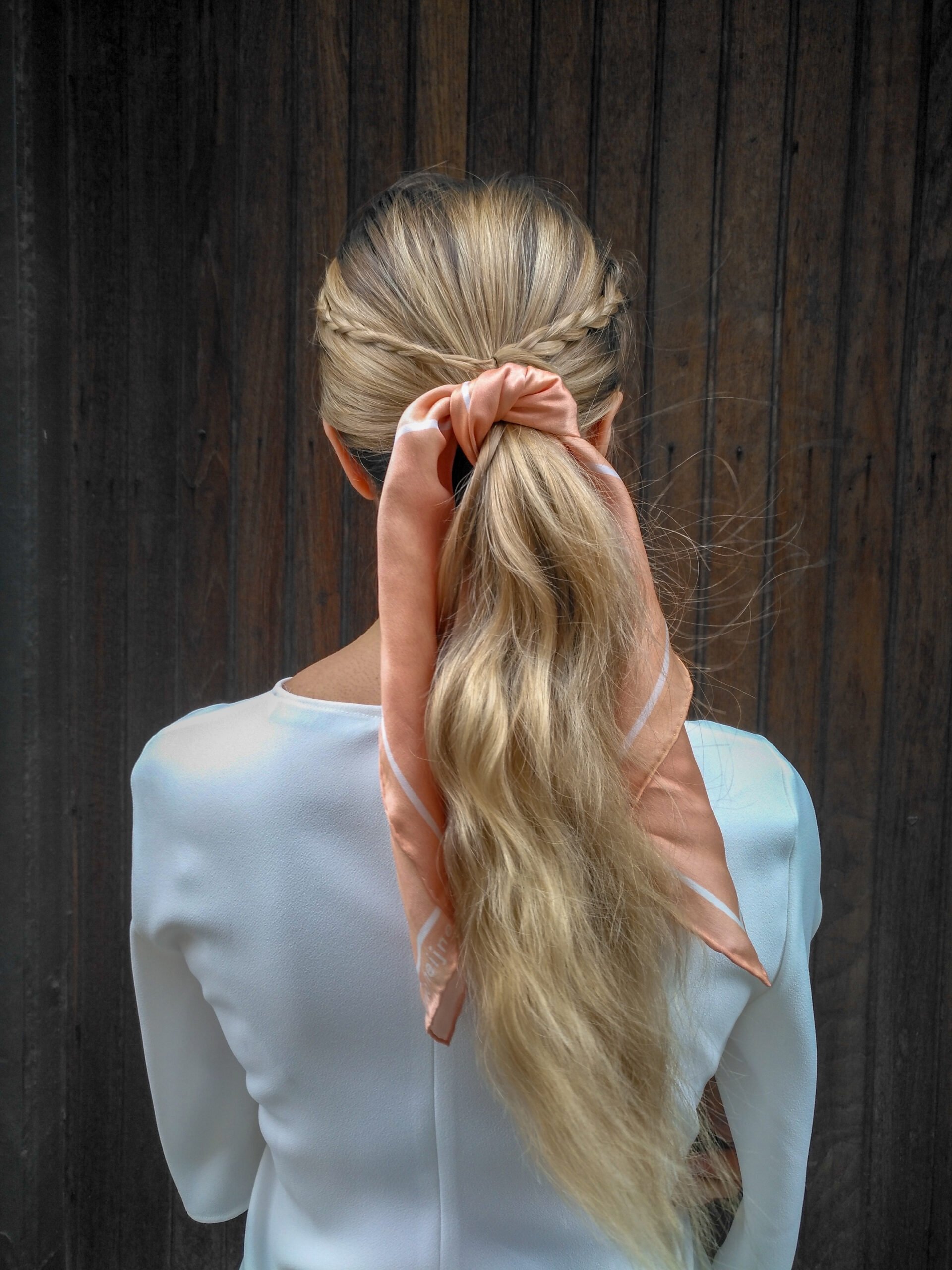 This side low pony tail is a very simple, but flirty look. Start by parting your hair down the middle and brushing it down. Grab a small part of your hair from both sides at the front and separate them from the rest. Gather the rest of your hair and bring it to the side you prefer, just behind your ear. Now you want to secure the ponytail with a small hair tie. With the two parts in the front you want to make two small braids from each side and place them along the pony tail, secure them with bobby pins. Now grab your scarf and tie it on the pony tail to finish it off. This can also be done with a low pony down the middle, the small braids add a nice touch to the whole look and the scarf will add a nice accessory.
4. Silk scarf into pony tail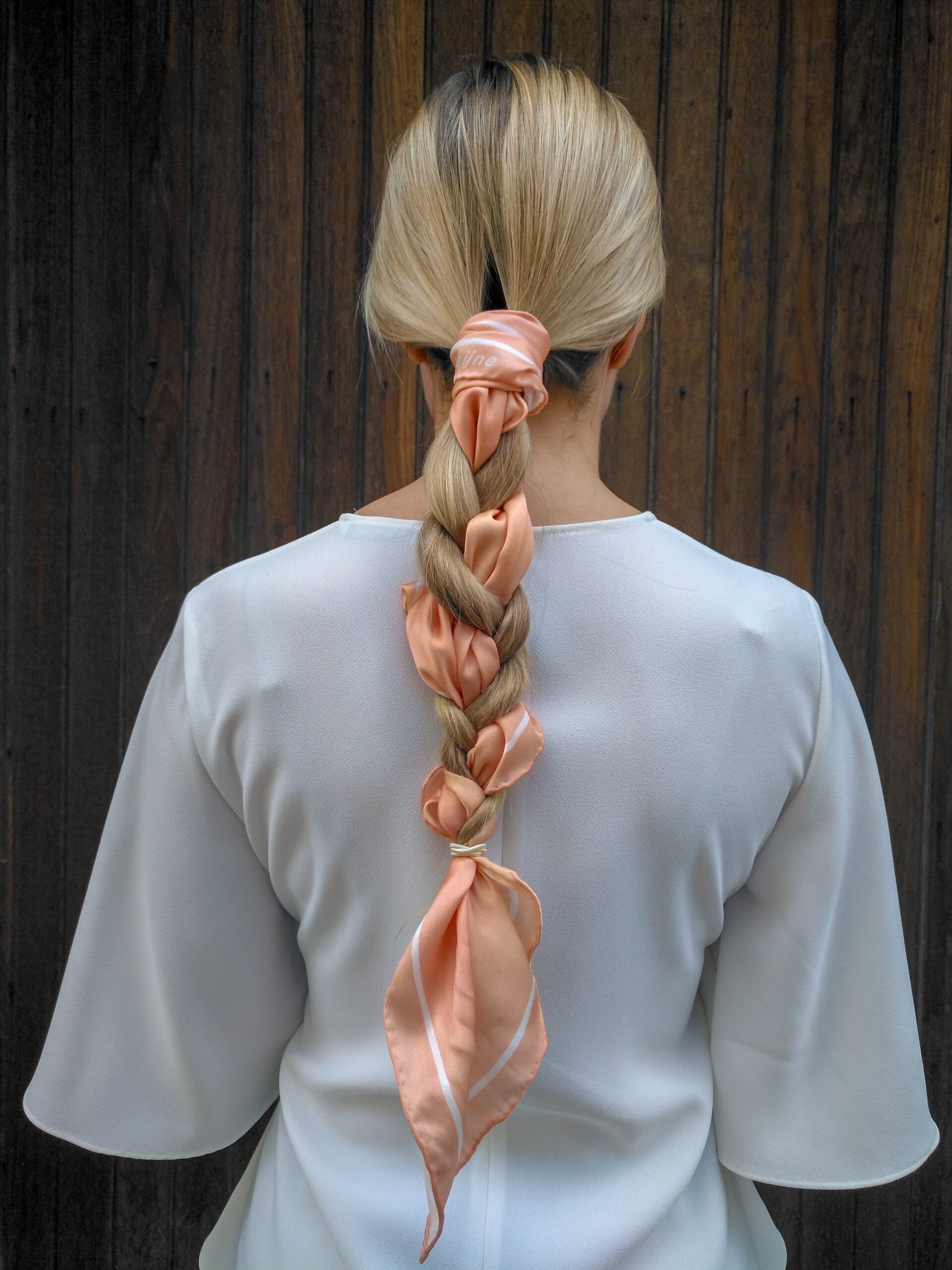 Start by parting your hair down the middle and brushing it down. Grab it all into a low ponytail and tie it. Now just on top of where you tied the hair tie stick the scarf in leaving one side longer than the other. Now section the pony tail into two and braid them down with the part of the scarf that is hanging. You are using two sections of the pony tail and the remaining scarf to make the braid, once it is done secure it with a smaller hair tie.
5. Braided bun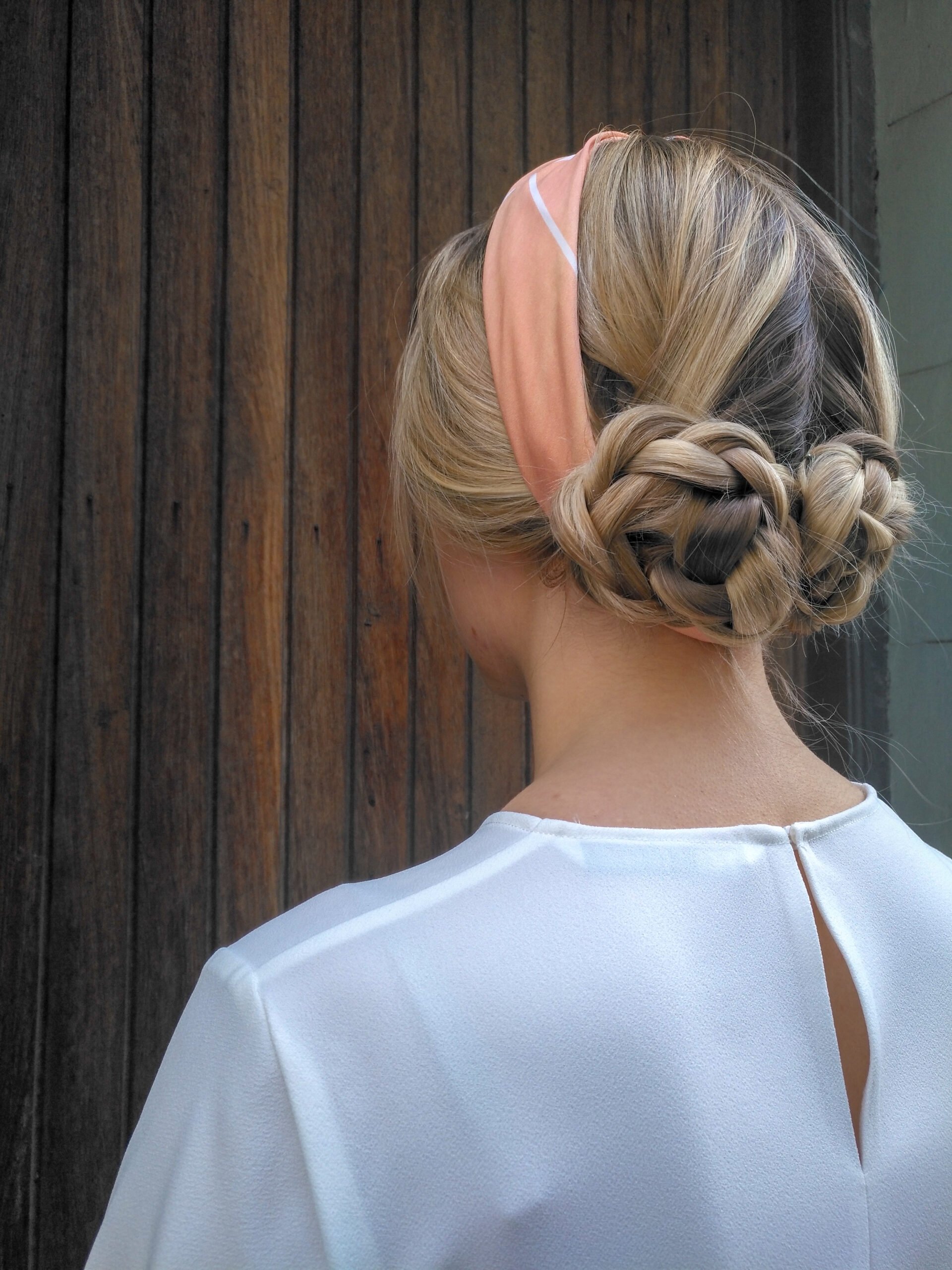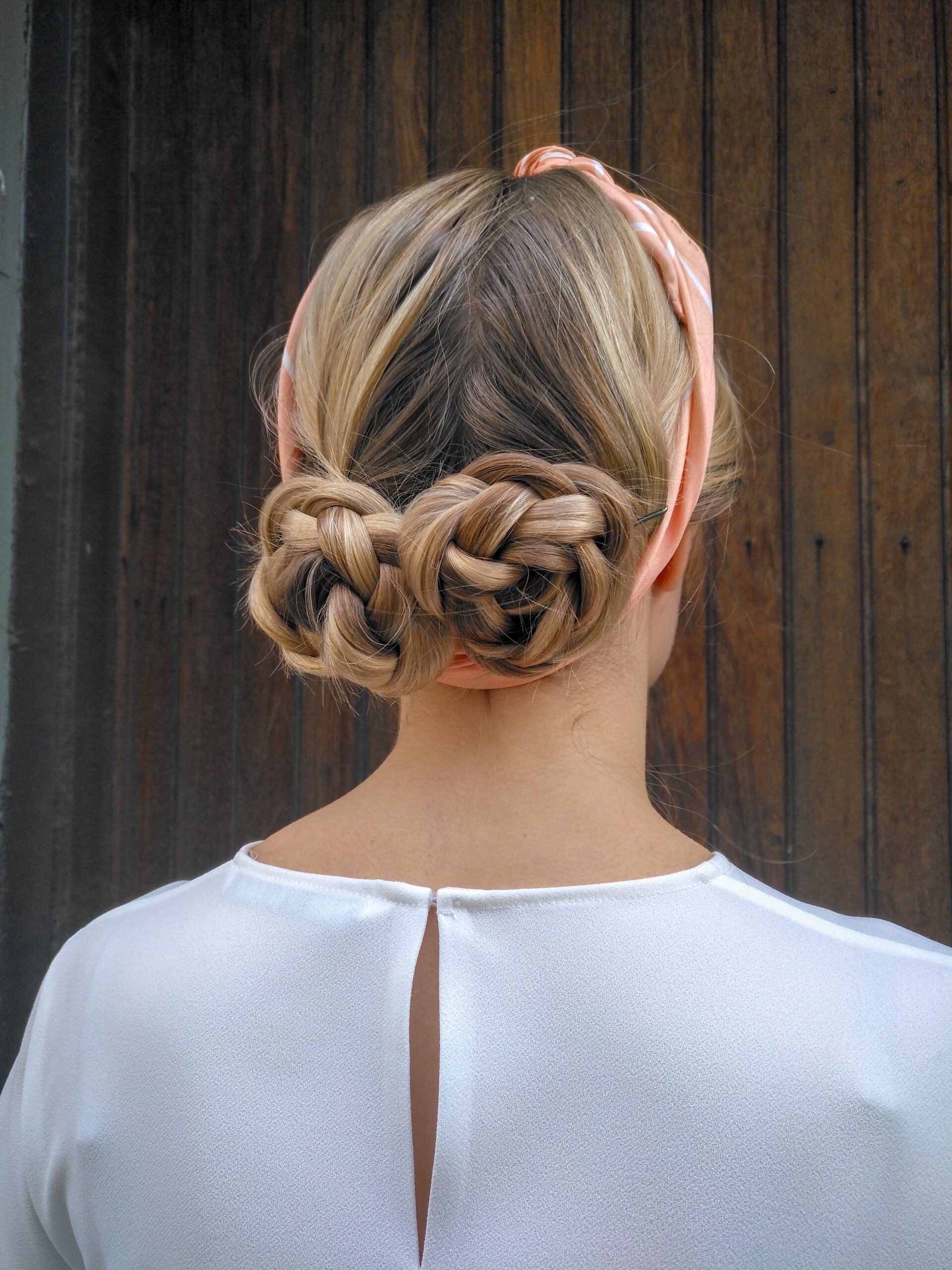 Brush your hair and section it into two down the middle, tie it into two low pony tails. Make sure the low pony tails are quite close to each other so when we tie them up they will make the illusion of one bun. Take each pony tail and make it into a braid and tie them at the bottom, next you will twist them into buns and secure them with pins. Once it is done tie the scarf around your head like a headband.
Extra styling tips
Like always you can secure everything better with hairspray, but remember it is very important to do this BEFORE having the scarf on your head as we want to be kind to the fabric. These are all super fast and fun ways to really dress up an outfit. These scarves are great since they are very durable. Therefore one may tie them in many ways. Additionally these styles are perfect for  hot summer days when we like to have our hair up! Click here to shop for your Heijne silk scarf!