Elle magazine regularly borrows items from Heijne collection. Publications I am extra proud of are the mentioned here.
Firstly I love the asymmetrical theme in one of their the editorials. Because at Heijne we love asymmetrical styles as well. We have numerous styles in the collection with asymmetrical hemlines. For example Dance dress, Essence skirt and Presence dress. Moreover the featured style Cocktail dress is custom made and available in different colours and lengths. You can customize it in long version and in black for example. Or in cabernet red with short dress length and patent look fabric. The picture in Eller magazine features a long Cocktail dress version in off white. This dress is only available on request however. We produce it as bespoke wedding dress for example.
ELLE Magazine Sweden, September issue 2017
"Assymetrical" : styling with Studio Heijne Cocktail dress.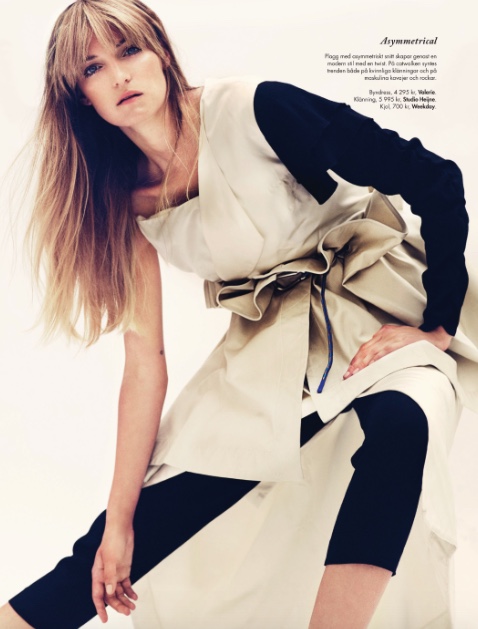 Another great publication is in the Power issue, featuring power women of all ages and with different specialities. Caroline Winberg is wearing Day dress, customized in long length and with long sleeves. The outfit is styled with garments from Acne Studios, which we love!
ELLE Magazine Sweden, December issue 2016
Victoria Secret model Caroline Winberg wearing Day dress in color off-white.