Here are our best tips on silk care, laundry and ironing.
In this story we will share our best tips on how to wash silk, take-care of silk and treat silk. But first let start with explaining what silk is and where it actually comes from.
What is silk?
Silk is an incredibly wonderful, luxurious material that has a beautiful luster. Silk has a natural drape and takes colour very well. I usually say that after wearing a silk garment, you never want anything else. Besides being a beautiful fabric, the feeling of silk on the skin is very light and soft.
Silk is made from cocoon wires from a silk butterfly larva and consists of 100% natural material. Since the fabrication of silk is made without chemicals and since it´s totally renewable, silk is considered as durable. And that is of course something we love at Studio Heijne!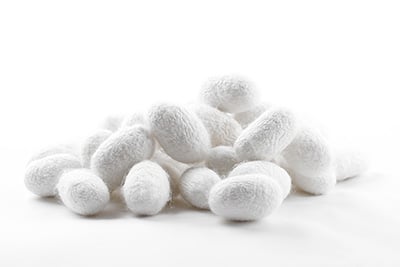 But how do you take care of such a nice and sensitive fabric?
Read our general care tips, how to wash silk, how to iron silk and steaming tips, as well as holiday tips.
Silk characteristics
Silk garments keep warmth when needed and does at the same time cool down fast. Our tip is to buy silk garments with a comfortable loose fit, then the cool/heat effect works best.
Because silk naturally breaks away mites, dust and other particles, this natural material doesn't need to be washed as often as other materials. It often is enough to weather your garments a few hours. For a fresh scent we recommend to spray ecological linen water on the garments after weathering. Like for example this one from Gröna Gredelina.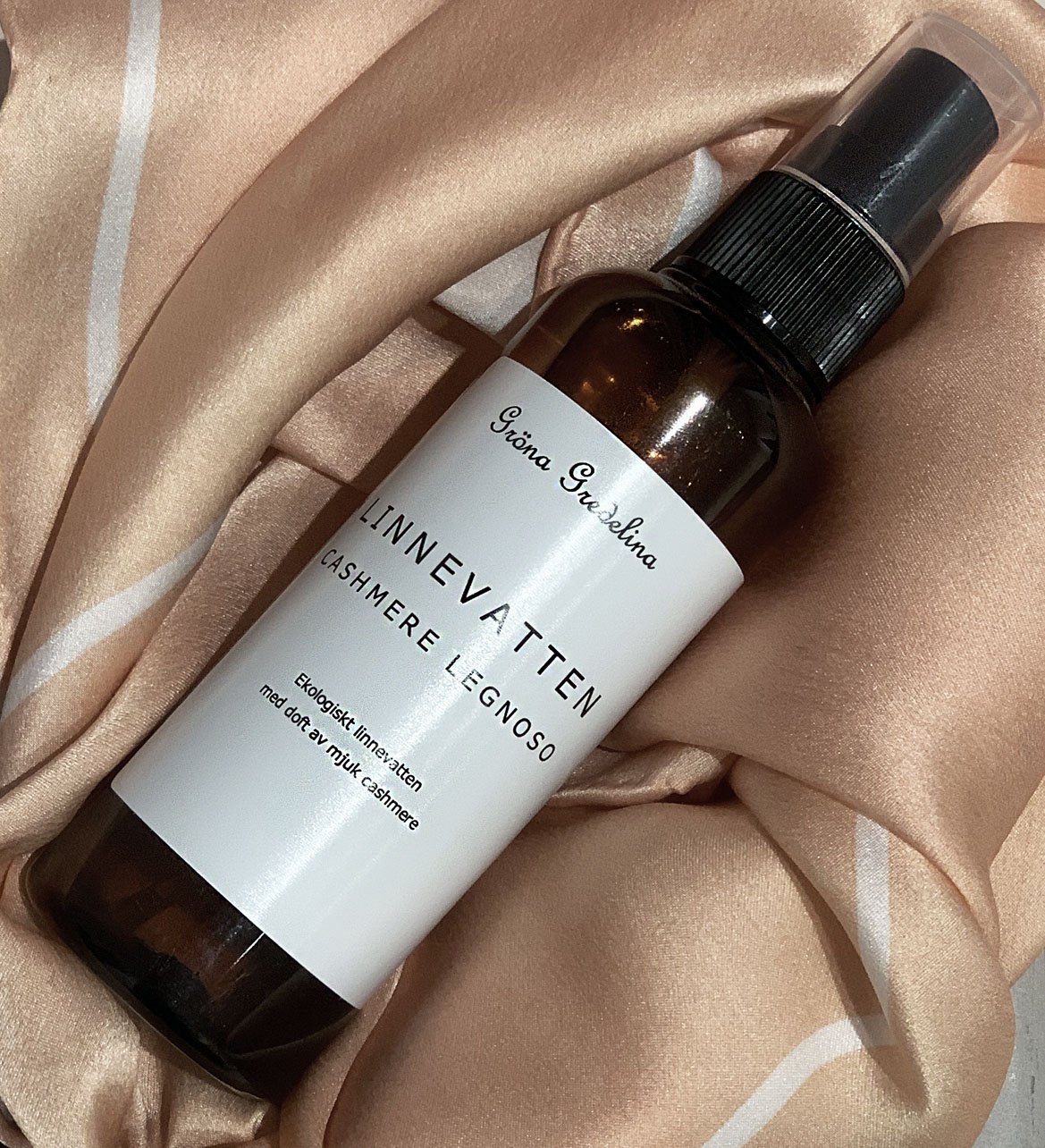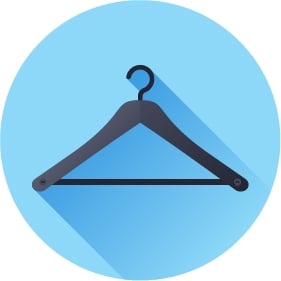 General care advice for silk
Often it is enough to weather the garment to freshen it up. A good tip is also to steam the garment to freshen it up quickly. Steamers do not just take away creases, but also kill off bacteria.
Avoid exposing silk to alcohol-based products like perfume and hairspray.
Do not hang the garment directly in the sunlight for a long time, the colors can change and turn yellow.
If you get a stain do not try to rub it away with water. The colour will fade on the spot where the stain wash. Wash the garment instead (see the washing instructions below)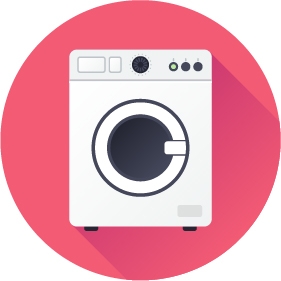 How do you wash silk?
Care instructions for washing garments and silk products
If you can wash the garment with water or not depends on the type of silk fabric and garment.

Sometimes the laundry advice says, "dry clean only". Than it´s best to submit the garment to a (environmentally friendly certified) dry cleaner.

If you have a simple garment, a top or simple dress without drapes, you can usually hand wash with enzyme-free detergent.
We recommend washing in the washing machine. If you have a modern washing machine, it's gentler for the garment to wash it with the silk program than using hand wash. After washing, much of the excess water is gone and you can hang the garment directly on a hanger to dry.
Always wash colors separately
Please use a laundry bag
Hang the garment on a hanger to dry
Hand wash
If you have to wash by hand, be careful with the garment. Do not rub on stains and do not twist the garment to remove excess water. Think of silk as on your own (long) hair. Treat carefully and roll in a towel to remove excess water before hanging up the garment on a hanger.
TIP: Add some drops vinegar to help remove stains. This works both in the washing machine and with handwashing.
How do you iron silk?
Care advice on ironing of garments and products in silk
It's usually fine to iron silk. We recommend ironing with high heat and steam, but always have a cotton towel between the silk and the iron. Iron preferably on the inside of the garment.
If you iron directly on the silk, use low heat as recommended in the care label and iron on the back.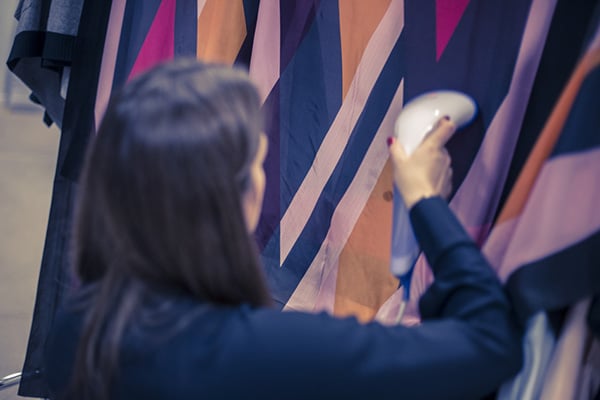 How do you steam silk?
If the seams don't need to be pressed, use a steamer instead to remove creases and get a smooth surface.

Steamers are easy to use (to bring and care for the garment).

Steam the garment hanging on a hanger. Pull the garment lightly and steam until the fabric gets a smooth surface.

You can both steam on the inside and outside of the garment.

There are many different steamers. Steamers from "The Steamery" are hard to beat when it comes to design and they function well. I use them myself in our studio.

Want to know which steamer to use? read our STEAMER TEST here.
Silk care tips for the holiday
Roll your silk garments carefully while traveling instead of folding – this will minimize folding.
If you have space in your suitcase, it is good to put the silk rolls in a separate box to avoid creases.

I myself sometimes use a shoebox for several rolls or a larger lunchbox if it is just a piece of clothing.

The best is to bring a travel steamer to be able to fix the garment. There are many good travel steamers that are good for both at home and being on the road.
If you do not have a steamer with you, you can use steam from the shower. Just hang the garment in the bathroom when you shower.
Even a water kettle can act as a steamer. Hang your silk garment over the kettle and put the kettle on.
Save this document by emailing it to yourself or share these tips by clicking one of the icons underneath.
Good luck with taking care of your silk garments and don't hesitate to contact us if you have any questions!
Best regards,
Wendy Heijne
Organic delicate detergent-1L- Fragrance free – Studio Heijne
Linen/room spray gift package- Lavender, Cashmere, Cotton and Citrus – Studio Heijne