Let us introduce a new blog feature! We are now starting a category where you can read more about each product. Have a look behind the design, thoughts from designer Wendy Heijne and explore our well chosen range of custom-fit products.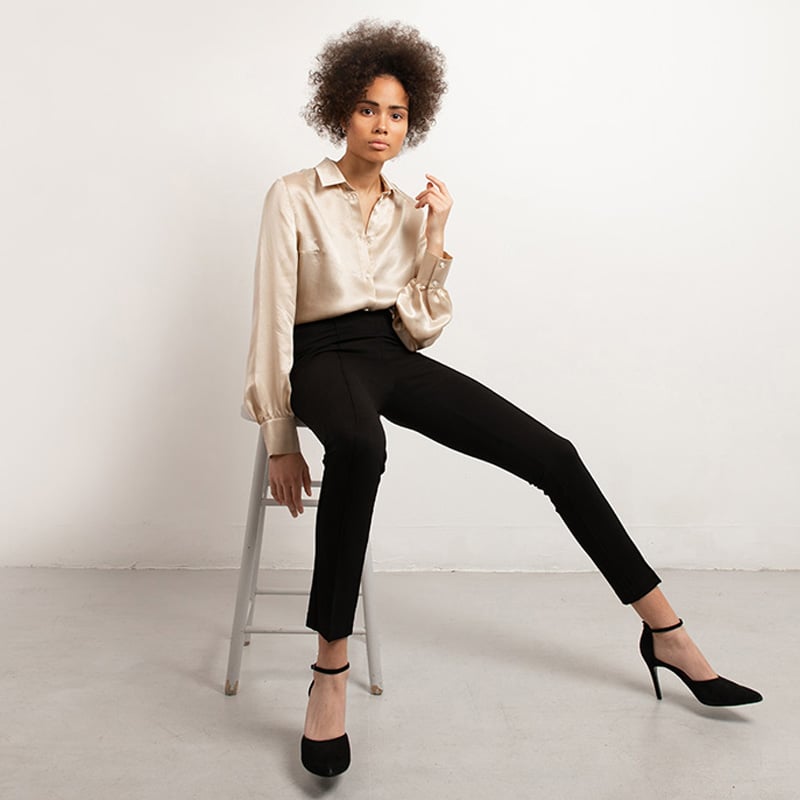 Born out of the pandemic
The idea of these leggings were born out of the pandemic when people started to work from home and dressed more relaxed. Leggings are both comfortable but can also be used and combined in various ways which is a good start to manner your sustainable wardrobe.
The stretch legging design
More correctly, the leggings should be called treggings since they are a mix of leggings and trousers. The fabric is in punta di roma which is knitted as a double layer that gives them their thickness and heaviness. They are designed with an elasticated high-rise waistband and have a hidden zipper on the side.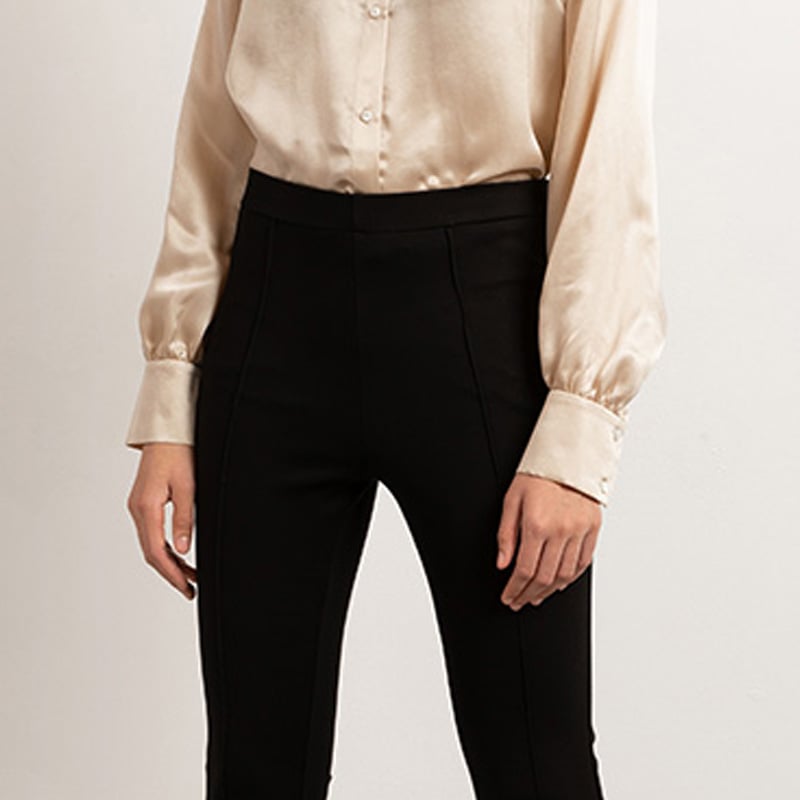 3 Styling tips
● Wear them at home during your online meeting or at the weekend with a knitted cozy sweater.
● Because of the tailored look these leggings can easily be worn for occasions , when your look is more representative. For example combined with your favourite blouse for work, dinner or party.
● Wear these leggings underneath your dresses and you will stay both warm and dishy.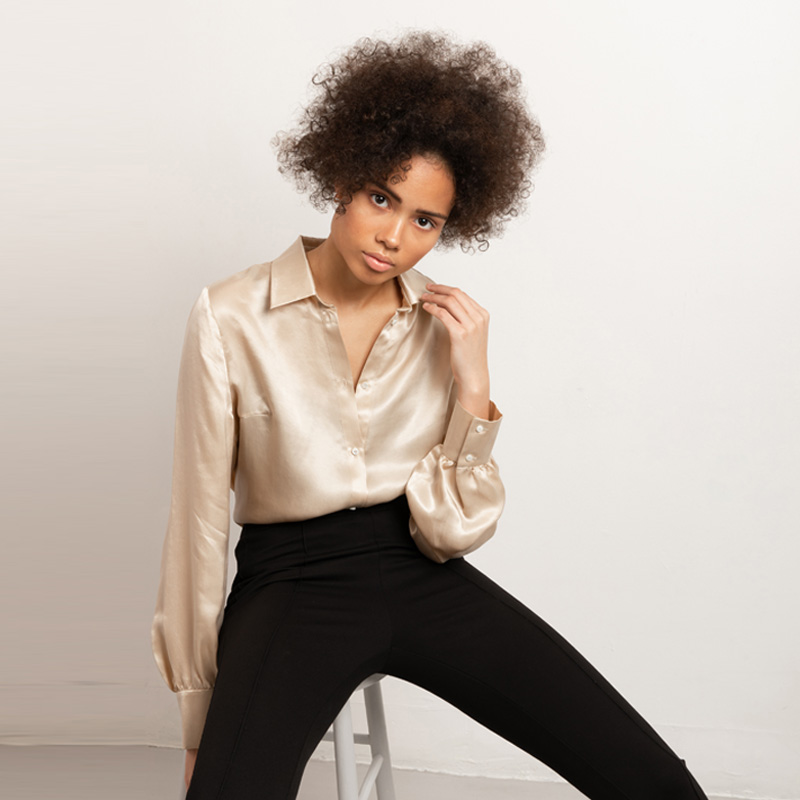 More Advantages
Besides its ease and stretch, the material is easy to care for, is flattering and can be washed in the washing machine while it retains the color.
We are dressing more comfortably nowadays and there are simple shortcuts of how to still feel comfy without compromising your look. However, Punta di Roma stretch leggings are the perfect bottom for all occasions.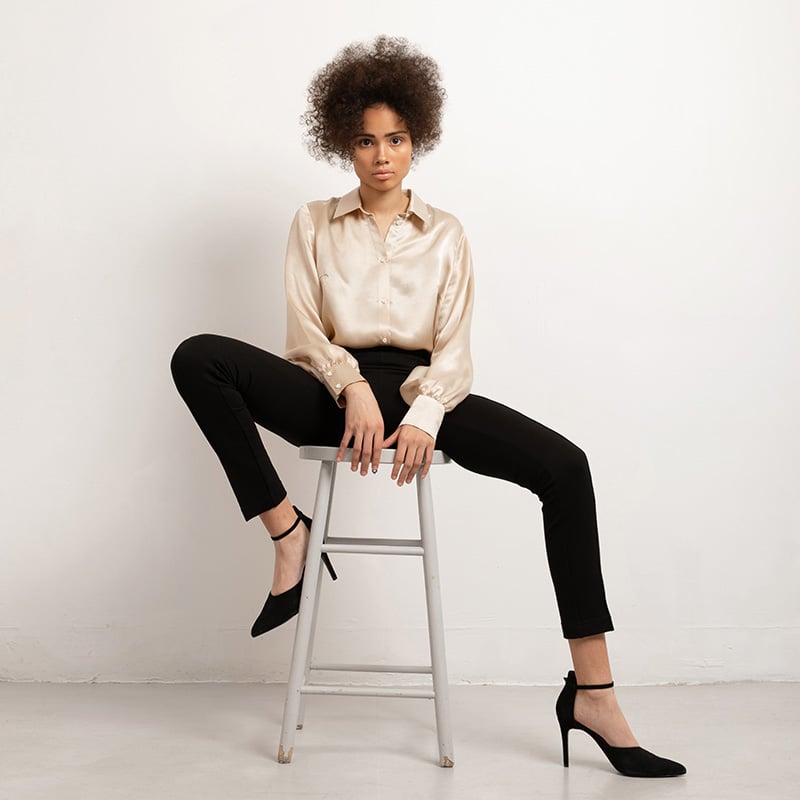 Customize your stretch legging
Get the perfect fit by fill in your measurements to create your custom-fit new favourite leggings, or book an online measurement-session (15 minutes) for help with fit. Click on chat for contact or book directly in our calendar.