In this post we are diving into natural fabrics. What are the advantages and disadvantages of natural fabrics? Are they more sustainable or not?
Scroll down for an explanation of what natural fibers actually are . Scroll even further down to find out about the advantages and sustainability.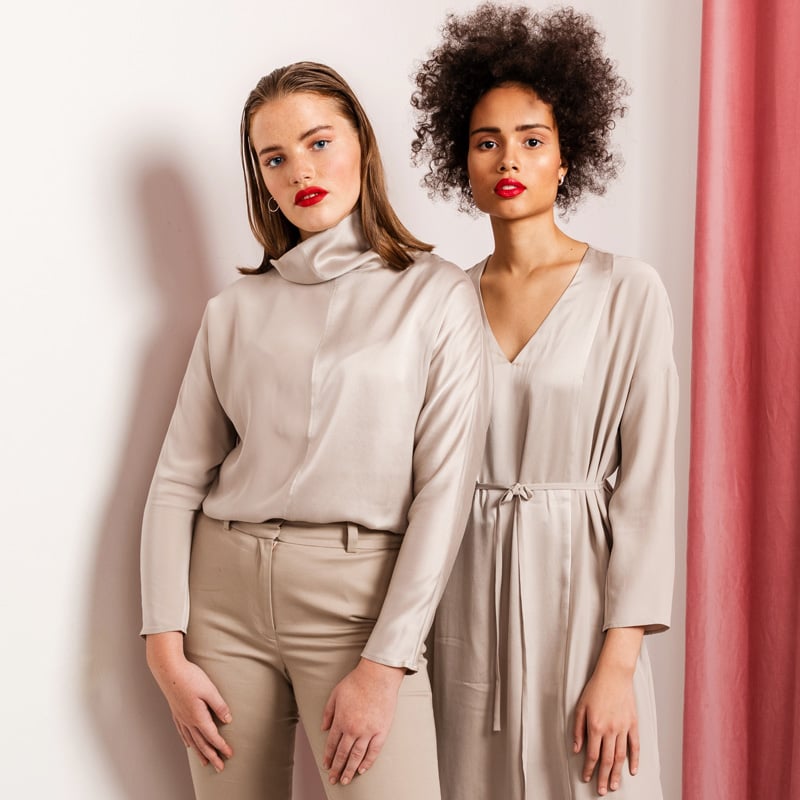 Two types of fibres
Fabrics can be divided into two larger groups. Namely fabrics made out of natural fibers and fabrics made out of man-made fibers. Natural fibers have been used for a very long time, while the synthetics are newer and were introduced only in the 1930's.
The difference between natural fibers and man-made fibres
Natural fibres come from either plants, animals or minerals. In other words, the fibres come from nature. Common natural fibres originates from:
Plants: cotton, flax, jute and bamboo
Animals: wool and silk
Minerals: asbestos and glass fibres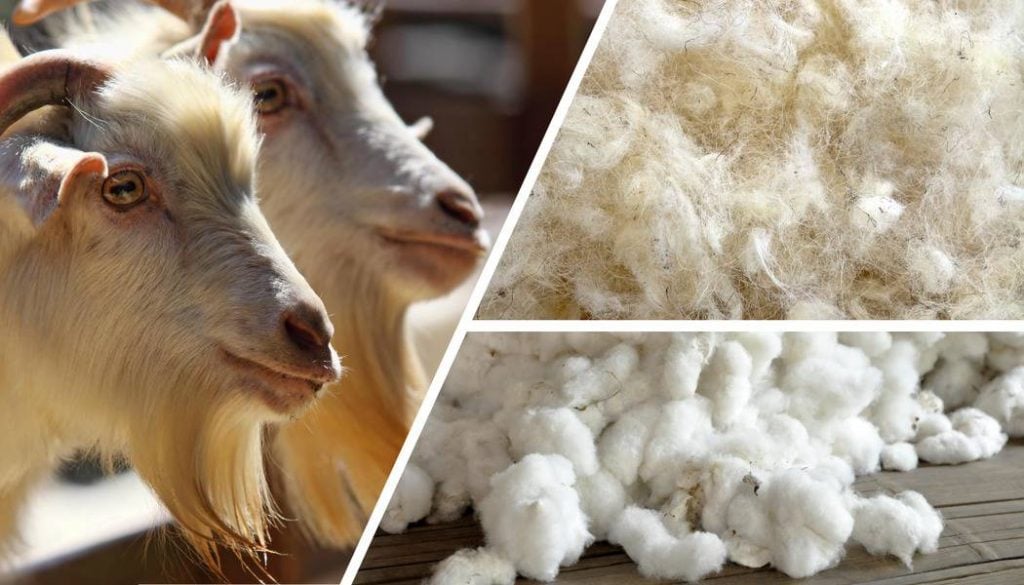 Synthetic fibres are also called man made fibres. As the name tells, these fibres aren't found natural. Instead they are made by humans and fabricated from petrolium-based chemicals.
Examples of synthetic fibres are:
Polyester
Nylon
Acrylic
Rayon
Studio Heijne and natural fabrics
Why is Studio Heijne mostly using natural fabrics? The answer is because they're biodegradable. Secondly they have fantastic characteristics, which overshadow synthetic fabrics.
Biodegradable fabrics
Natural fabrics, made out of natural fibres strengthen the circular system. That is because garments made of natural fibres are easily decomposed by bacteria and will return to nature without leaving harmful particles. This process is called biodegradation.
Furthermore natural fibres are a renewable resource which is important for a sustainable living.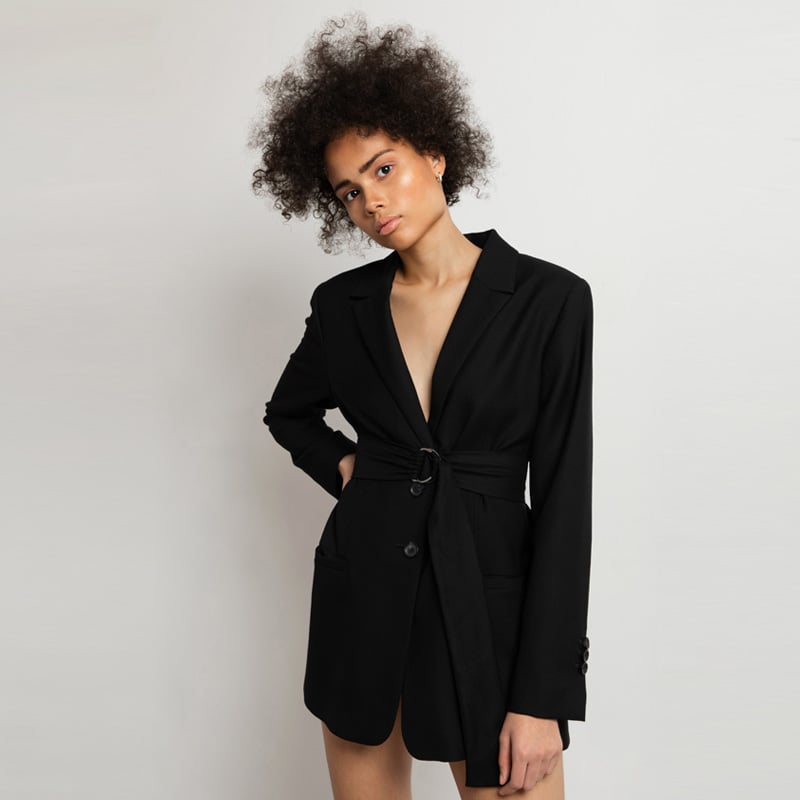 The advantages of natural fabrics
Garments made from natural fabrics aren't just a more sustainable choice. They also have many advantages for the wearer.
Advantages are:
1. Breathable
Natural fibers have a natural ventilation function as they absorb perspiration and releases it into the air. Breathability is a huge advantage and makes garments comfortable to wear.
2. Gentle to skin
For those of you with sensitive skin, natural fibres are a good option. This is because you are less likely to get allergies or rashes.
Especially natural fibres made of protein, for example silk, are gentle for the skin. Therefore are products of silk, for example silk tops or silk face masks, a good option for sensitive skin.
Studio Heijne uses the following natural fabrics:
Silk: This is an amazing material with great characteristics. The process is also relatively harmless because no chemicals are used.
Wool: Similar as silk, wool is an animal fibre. Wool is special as it contains bindings that take care of cleaning them selves. Therefor wool demands less cleaning. Often it's enough to weathering the fabric. Additionally the wool we use has an OEKO-TEX (no harmfull substances) certificate.
Dead-stock (organic) cotton: Studio Heijne uses over-produced fabric, which means that we use left over fabrics. Our cotton has both a GOTS- (organic fibres) and OEKO-TEX (no harmfull substances) Standard 100 certificates.
Pinatex: An innovative and patented new material made from pineapple leaf fibres, which are gathered by partner farming cooperatives. It has a GOTS- , AFIRM-, REACH- and Peta-approved Vegan certificate.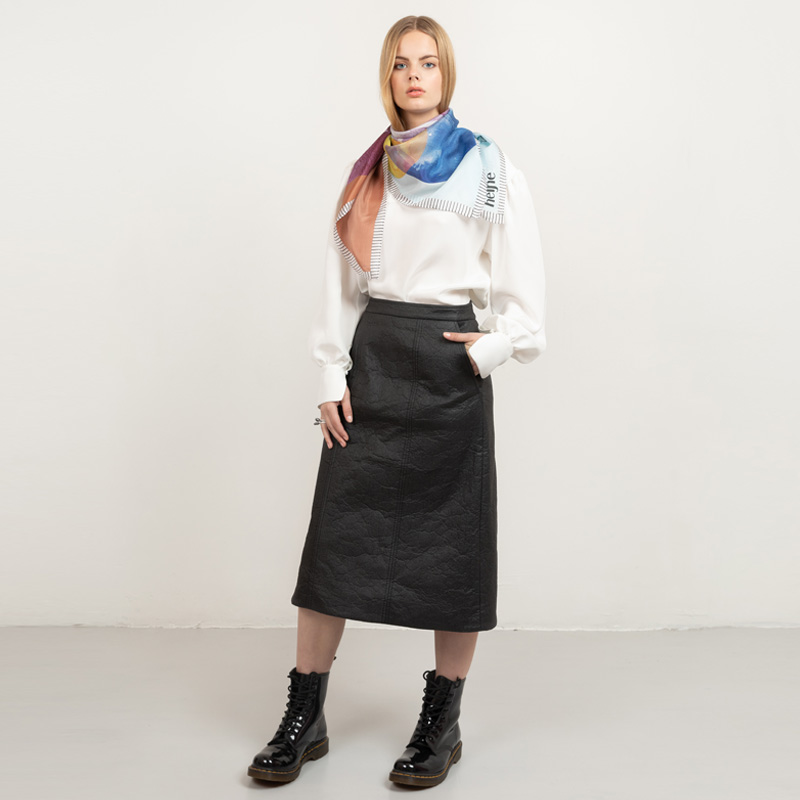 Our approach
Read more about our materials and production here:
Sustainable production and materials – Studio Heijne
At Studio Heijne, we think that sustainability should permeate the whole process from sourcing materials to the moment the garment hit your wardrobe.
We are combining fair raw material, a production on demand with good working conditions and custom-fit. We also encourage good garment care, which will help making our designs last longer.
Let's strive for a sustainable lifestyle, together.