Made-to-measure Essential Shirt in black silk is our latest addition to the "Custom-fit Essentials Collection." Let us tell you the story behind and show our customize possibilities.
From a customise lover's wish
It all started with Marijke. She loves 2 things: the Essential Shirt and the colour BLACK. However a black version wasn't available as one of our customize options. Fortunately we were able to design and produce the black shirt especially for her. The shirt turned out to look amazing and now it has been added as an customize option.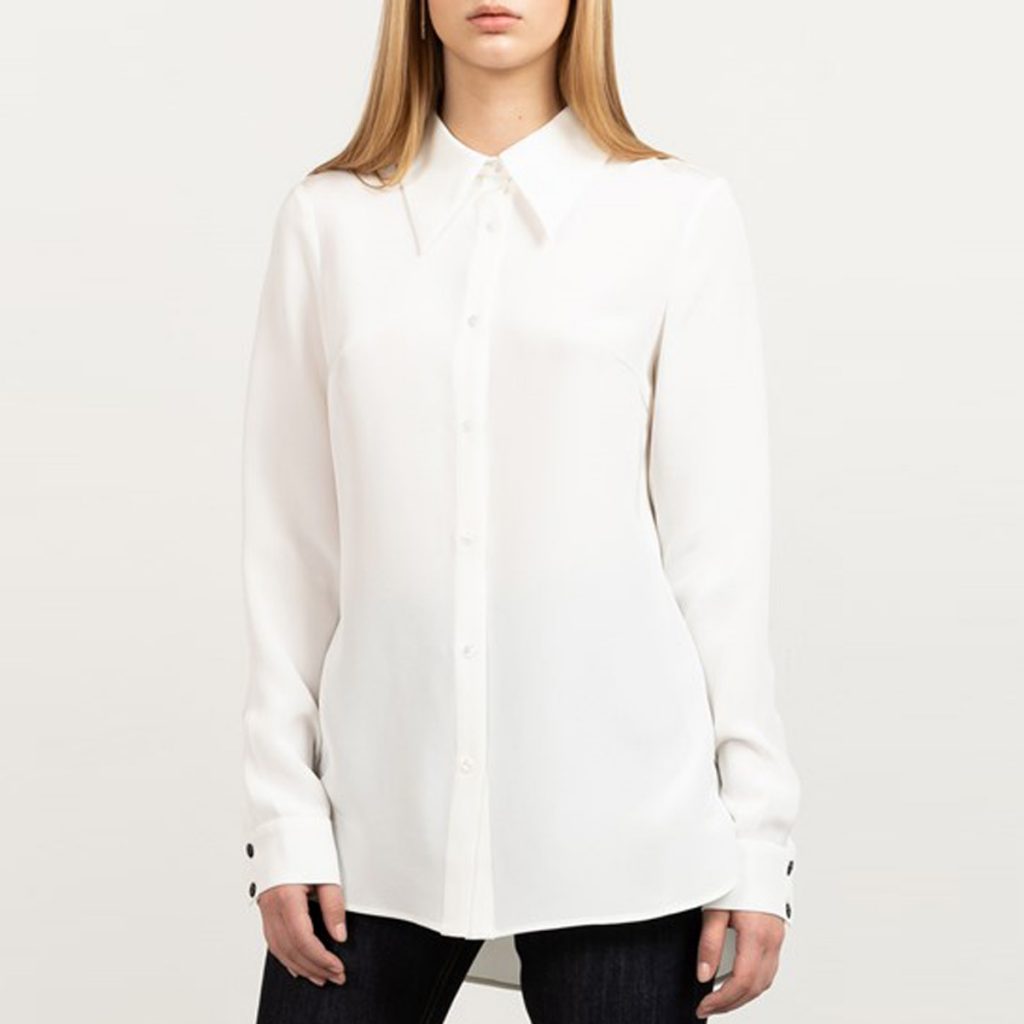 Always custom-fit
Essential shirt is, as all our garments, available made-to-measure. All our custom-fit garments are made with a personal perfect fit.
A common problem with shirts, for example, is the fitting over the chest. Often standard sized shirts is too tight when you have a bigger bra size. Therefore we adjust Essential shirt to fit your chest. In other words, a custom-fit shirt will solve the problem and make the shirt perfect for you.
For help with getting the right fitting, book a 15 minutes measurement session online here:
Our design, your taste
Choose your favourite colour or print. Our made-to-measure shirt is available in a white version, crafted in soft Tencel (sustainable viscose) or luxurious heavy silk crepe. Essential shirt is also available in the colours navy, our favourite dotty animal print and now additionally in black. Similarly these last colours are crafted in a soft silk charmeuse.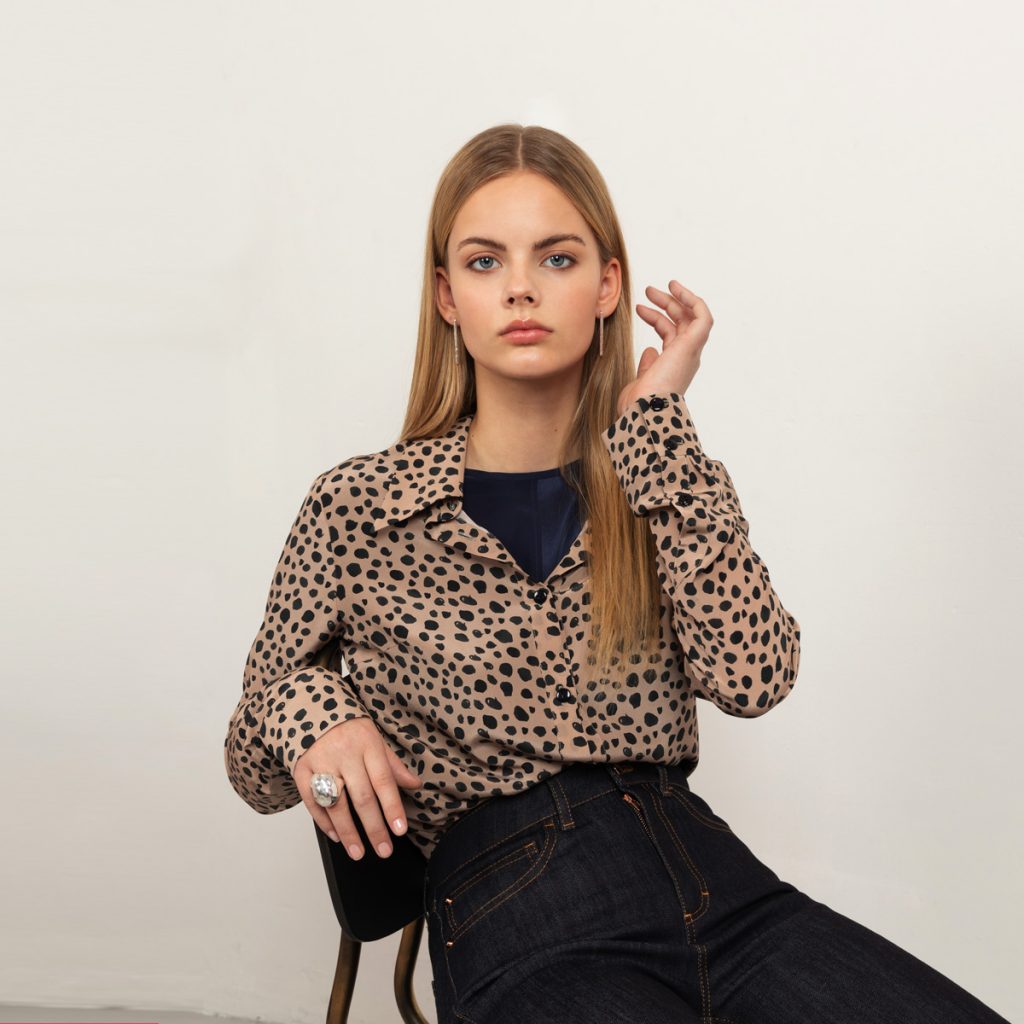 A shirt for all occasions
This is our most versatile piece and you can literally wear it during all occasions.
These are 3 easy looks for different occasions:
‣For a casual look: combine the shirt with any jeans: black, blue, wide or a smaller leg.
‣Professional: wear the shirt with office trousers.
‣Feminine: wear this made-to-measure shirt with a skirt for a feminine styling. This can either be a pencil skirt or a a line-skirt, long or short.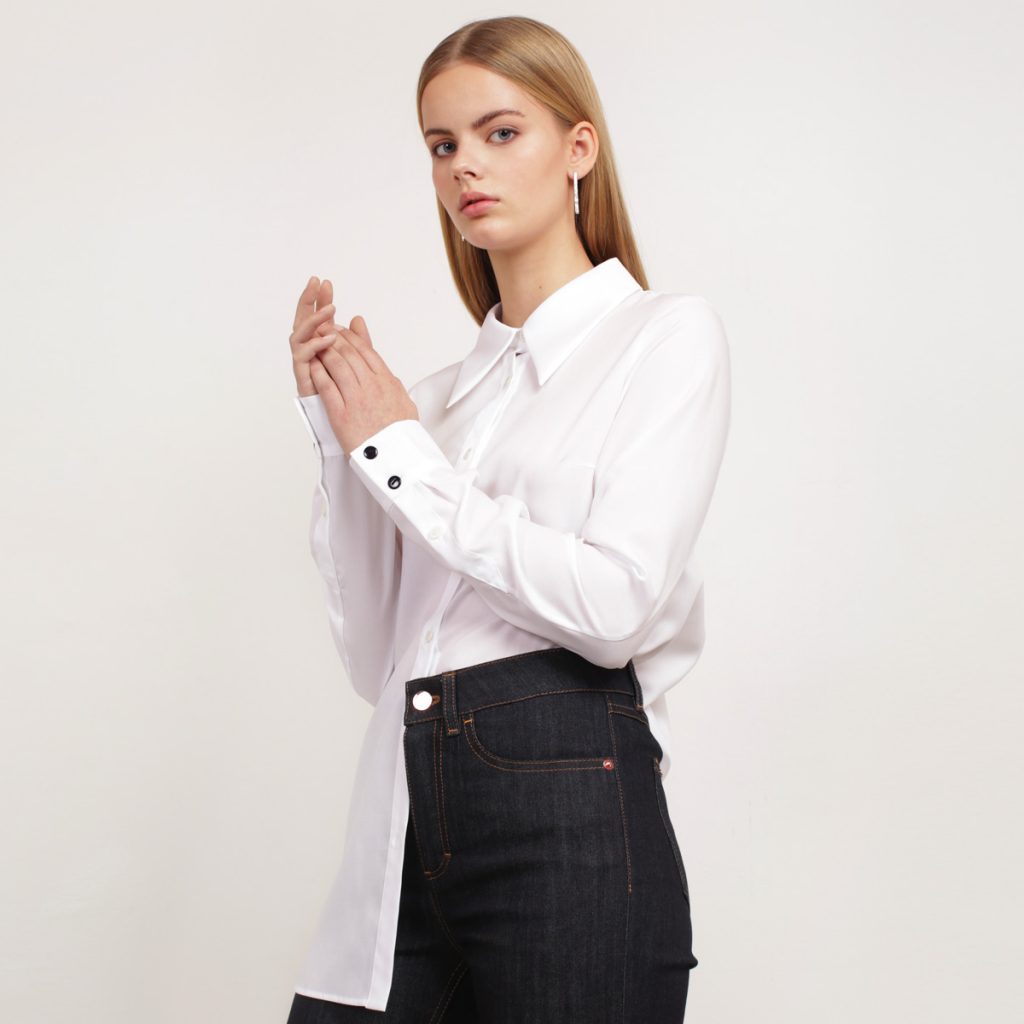 Custom fit essentials
The Essential shirt is a part of our Custom fit Essentials collection. Our focus is to create the perfect pieces for your everyday closet. Each garment serves a clear purpose and has carefully been developed. We put extra effort in creating the perfect fit so this garment suits all bodies and shapes.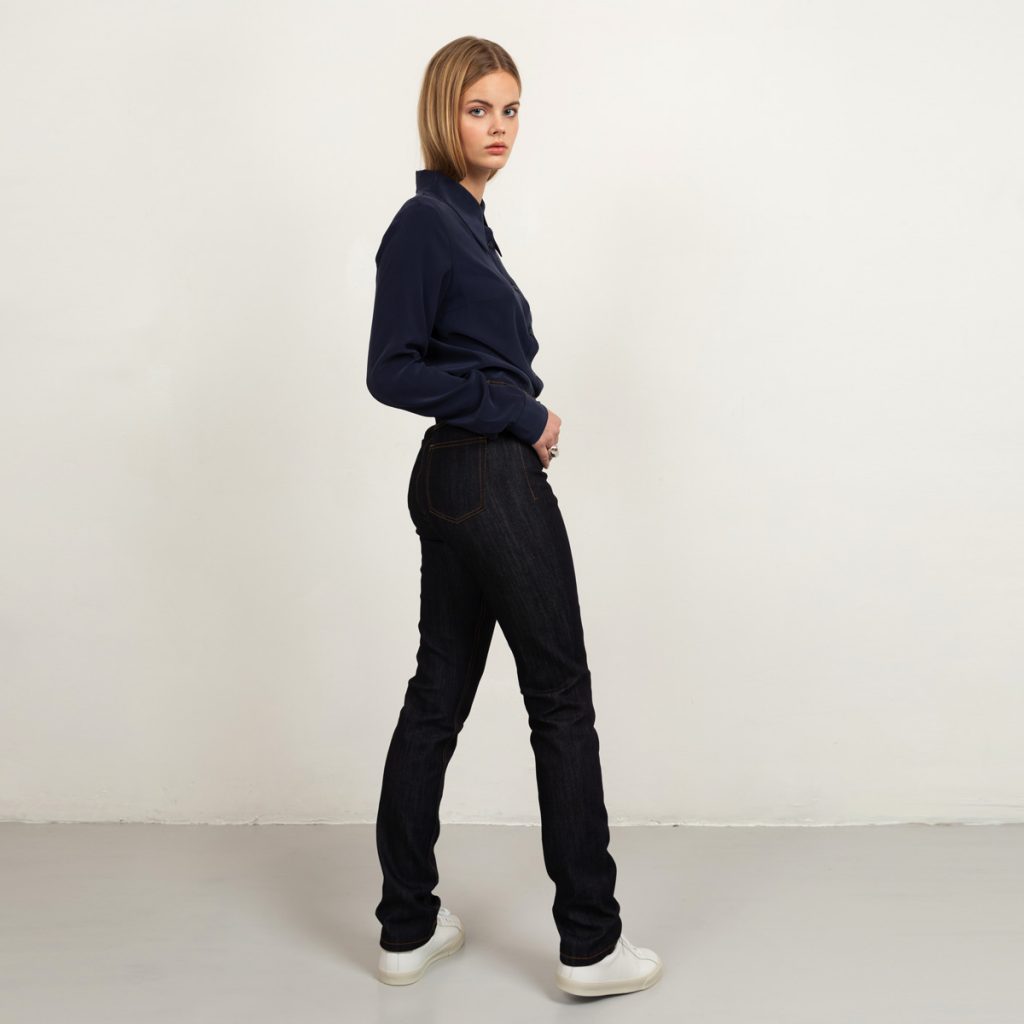 Made in Lithuania
The made-to-measure shirt is crafted by our skilled seamstresses in our atelier in Lithuania. We have visited the atelier numerous time and a great collaboration. The employees work in very good conditions and get a decent salary.