I can't believe it's only 3 weeks ago I met Alexandra Dahlström for the first time in my store! With certain persons you just click and that's how I felt with Alexandra. I fell in love with her from our first "date". We looked at trailers from her coming movies, for example "Dream baby dream". We found out that we share the same passion about equal right for women and men. Additionally, we talked about the challenge of being a female entrepreneur in (still) a man's world.
Starting the design process
Our first meeting made me extra motivated to design a dress for her, despite the very limited time (only 2 weeks). Firstly, we had a fitting with dresses from my collection to find the right shape. As we only had 2 weeks before the Guldbagge gala, we didn't have time for an extra fitting to try new shapes, so it was quite risky!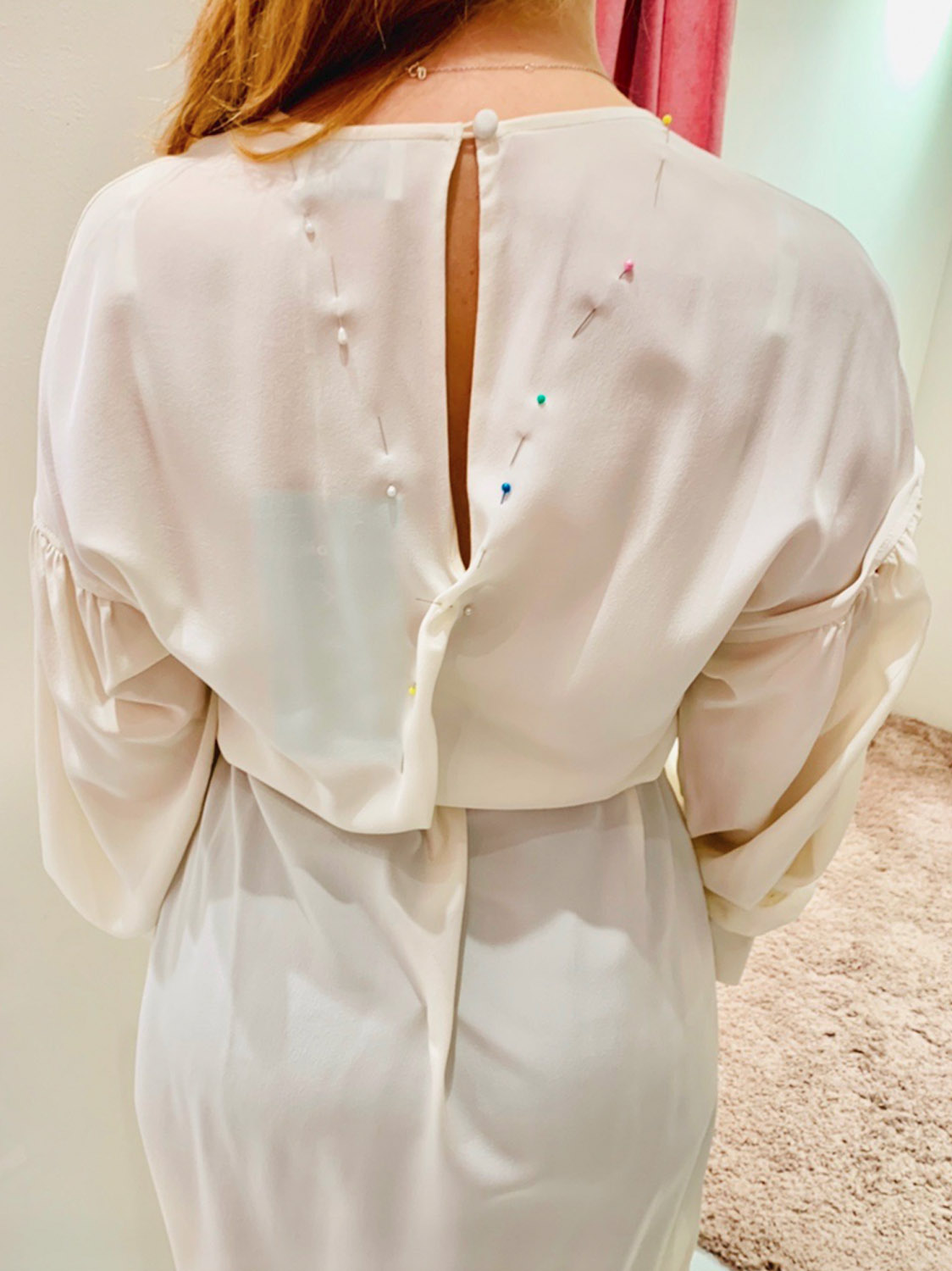 Week 1
The next week I spent time to source for the right fabric. Alexandra had sent me some pictures with inspiration, and we soon agreed that we would go for glamour theme. Therefore the choice for a metallic fabric was quickly made.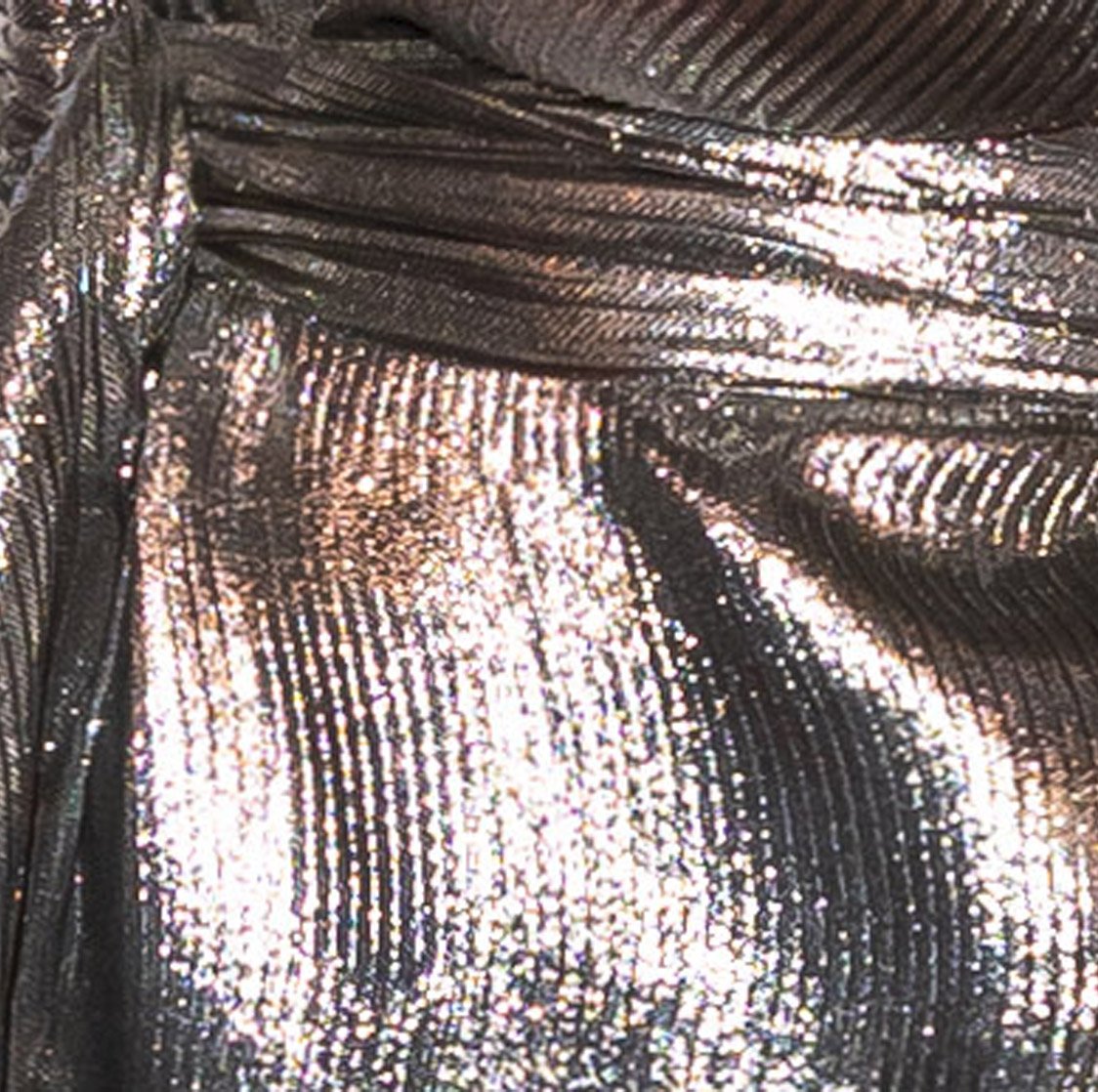 My fabric supplier Taroni from Italy helped me out. They have fantastic silk qualities, all made in their factory in Italy. There was no time for production of new fabric and fortunately I found an amazing fabric in stock. This exclusive wavy plisse fabric is made of silk and metal. The fabric was sent with Express to Lithuania, where my atelier is located.
Week 2
The atelier was stand by, ready for action. I already sent them the sketches and all the measurements. Within a few days the gala dress was on the way to Sweden.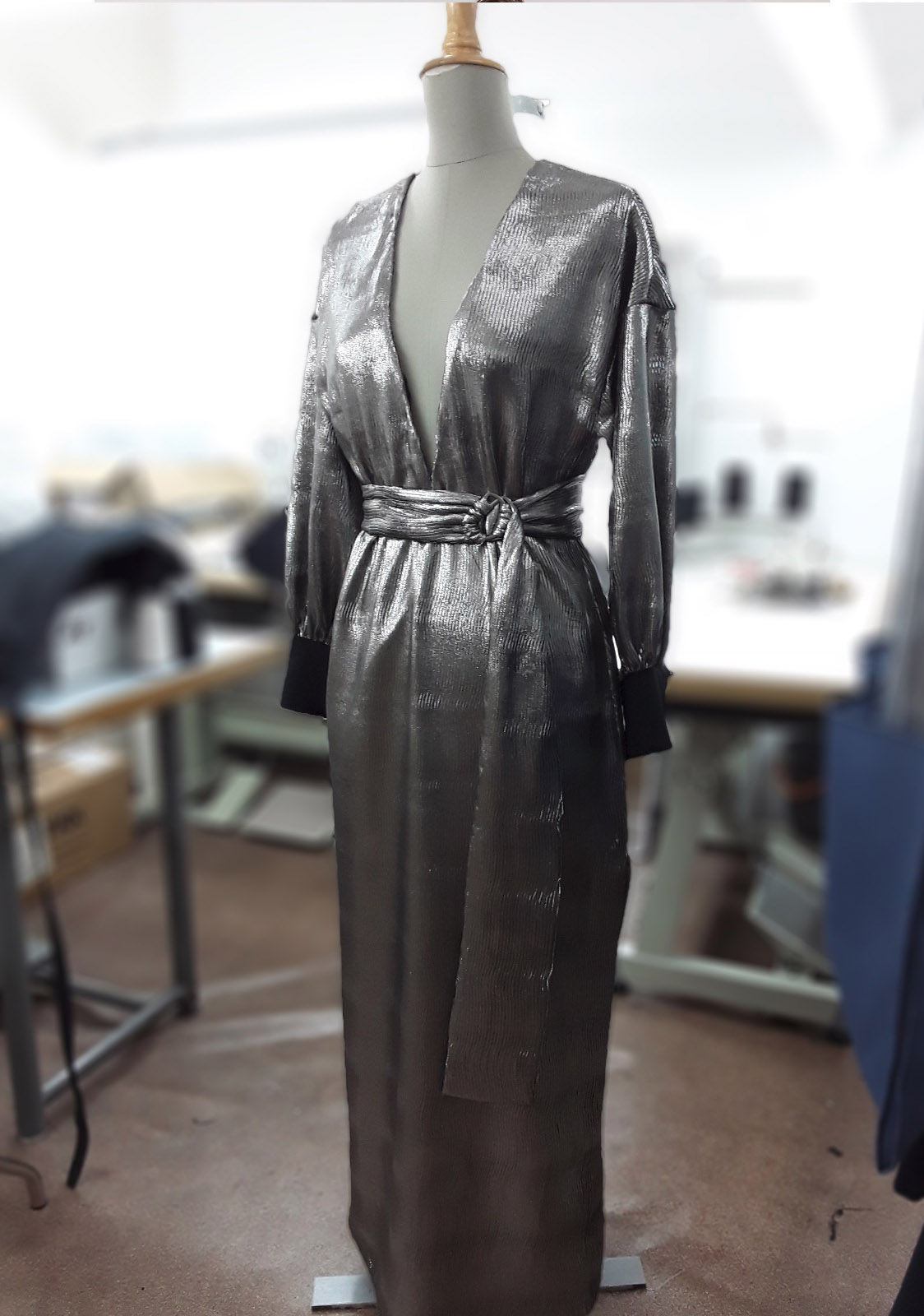 The weekend before the big day
On Saturday, only 2 days before the gala, Alexandra and I had a fitting at her place. The last one, I thought. But in reality, the dress wasn't a perfect fit. Therefore we decided to do some improvements. As a result, I spent the whole Sunday sewing. Frankly, I was pretty nervous for the delivery on Monday. The moment of truth! It was going to be right or wrong, nothing in-between.
The moment of truth
Here is the result. Let me know if you like it in the comments please!
Kram Wendy