Face masks are our latest addition to the Heijne Family
Face masks have been a topic on the agenda for a while, but now the relevance starts to increase. For example, several airlines, including SAS and Lufthansa announced they now require the passengers to wear a mask on board of the airplanes. When you start traveling again, we want you to be able to do it in style. Therefore, let us introduce our face masks!
What is a face mask used for?
Facemasks help limit the spread of germs. When someone talks, coughs, or sneezes they may release tiny drops into the air that can infect others. If someone is ill a face masks can reduce the number of germs that the wearer releases and can protect other people from becoming sick.  A face mask also protects the wearer's nose and mouth from splashes or sprays of body fluids.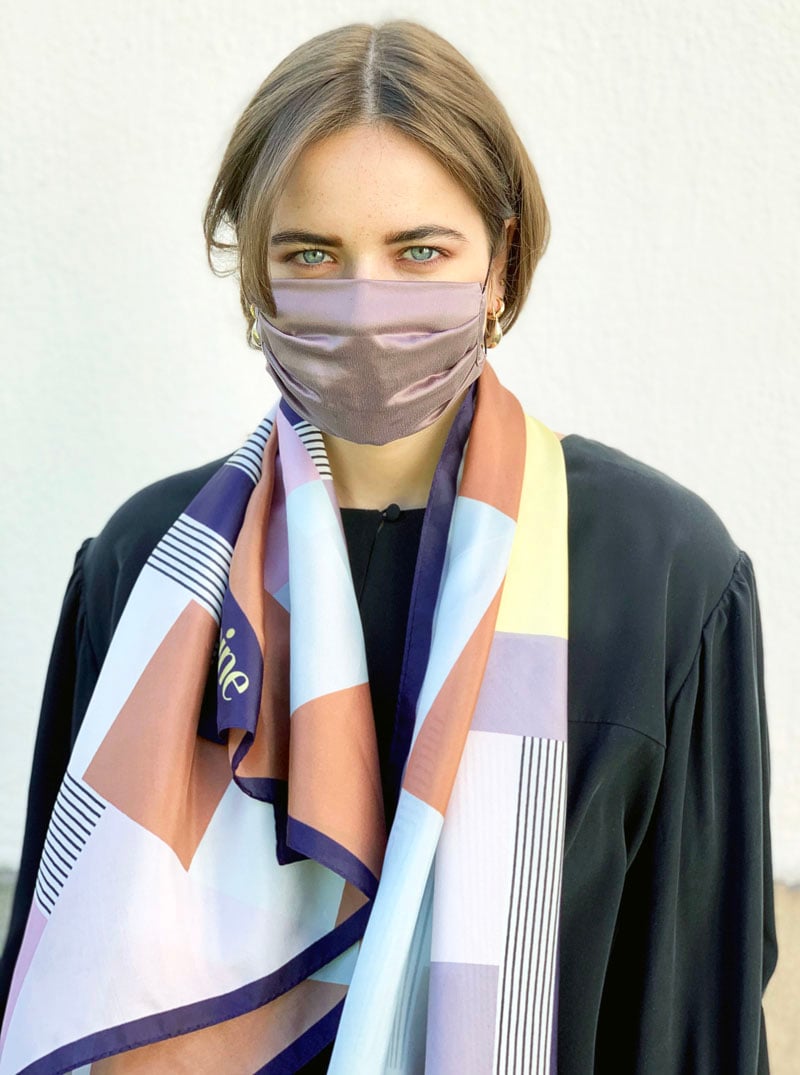 What are the features of our face masks?

(1) A luxurious silk layer on the outside
(2) Changeable filter from Spunbond in the middle. You can buy additional 10-packs with filters.
(3) A soft layer of natural silk on the inside, gentle to the skin.
There is a good fitting mask for everyone: We have 2 designs to choose from, each with a different shape suiting different faces. Read the details under SIZING for Face mask de Luxe or Silk face mask rectangular. Another detail which makes the fitting good is the adjustable ear loops. Additionally all masks have a small flexible wire sewn in for better shape over the nose.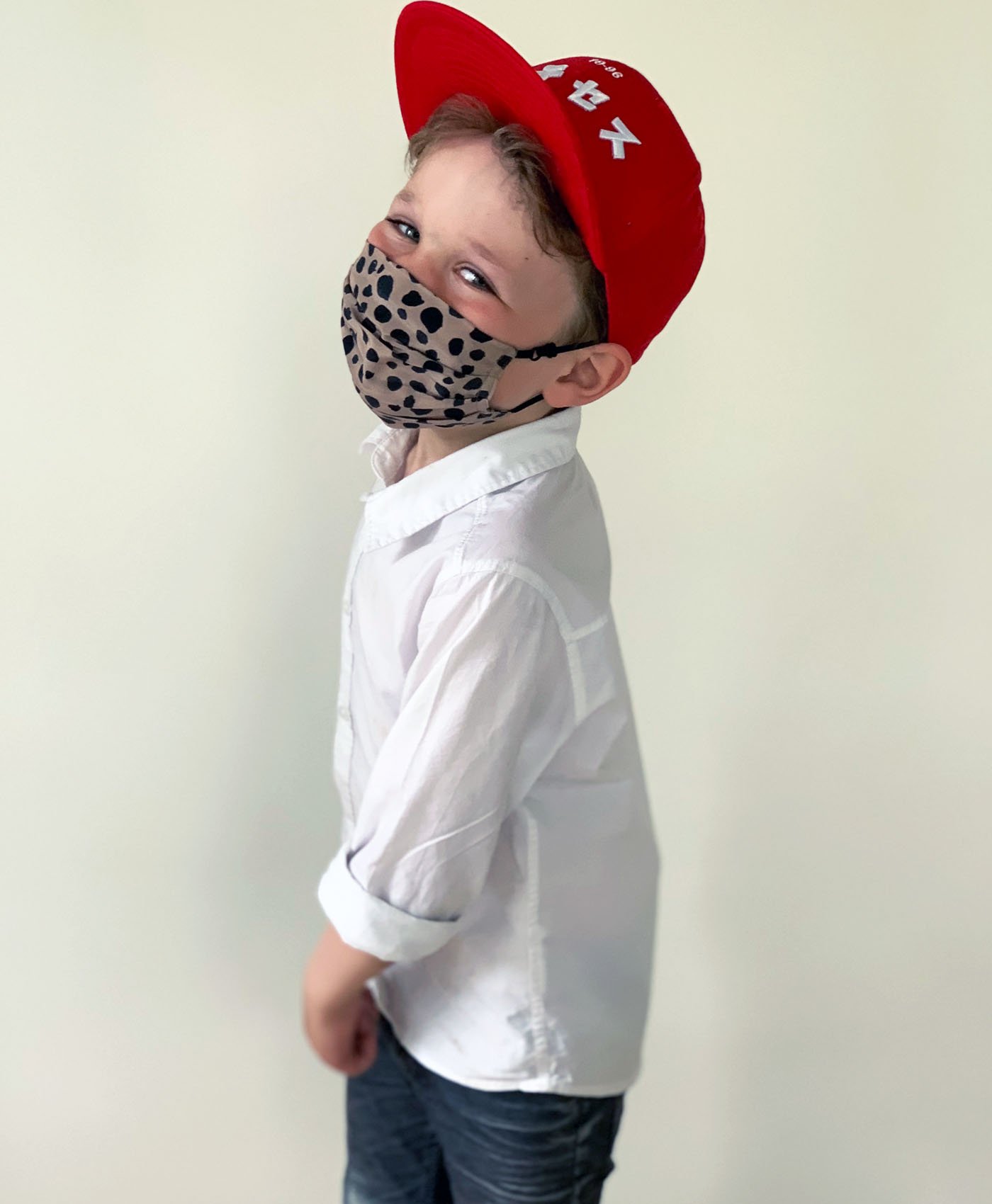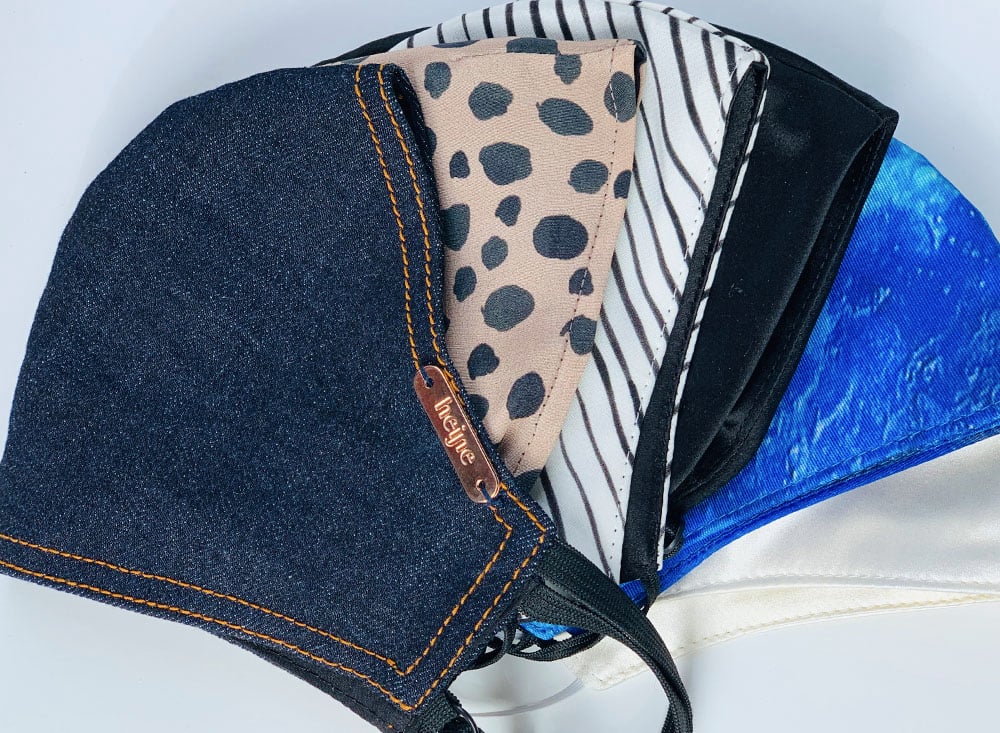 They are designed to be more sustainable. Because this mask is reusable it's better for the environment than a disposable mask. Additionally they are sustainably produced in our atelier in Lithuania using our natural silk fabrics and sustainable digital print.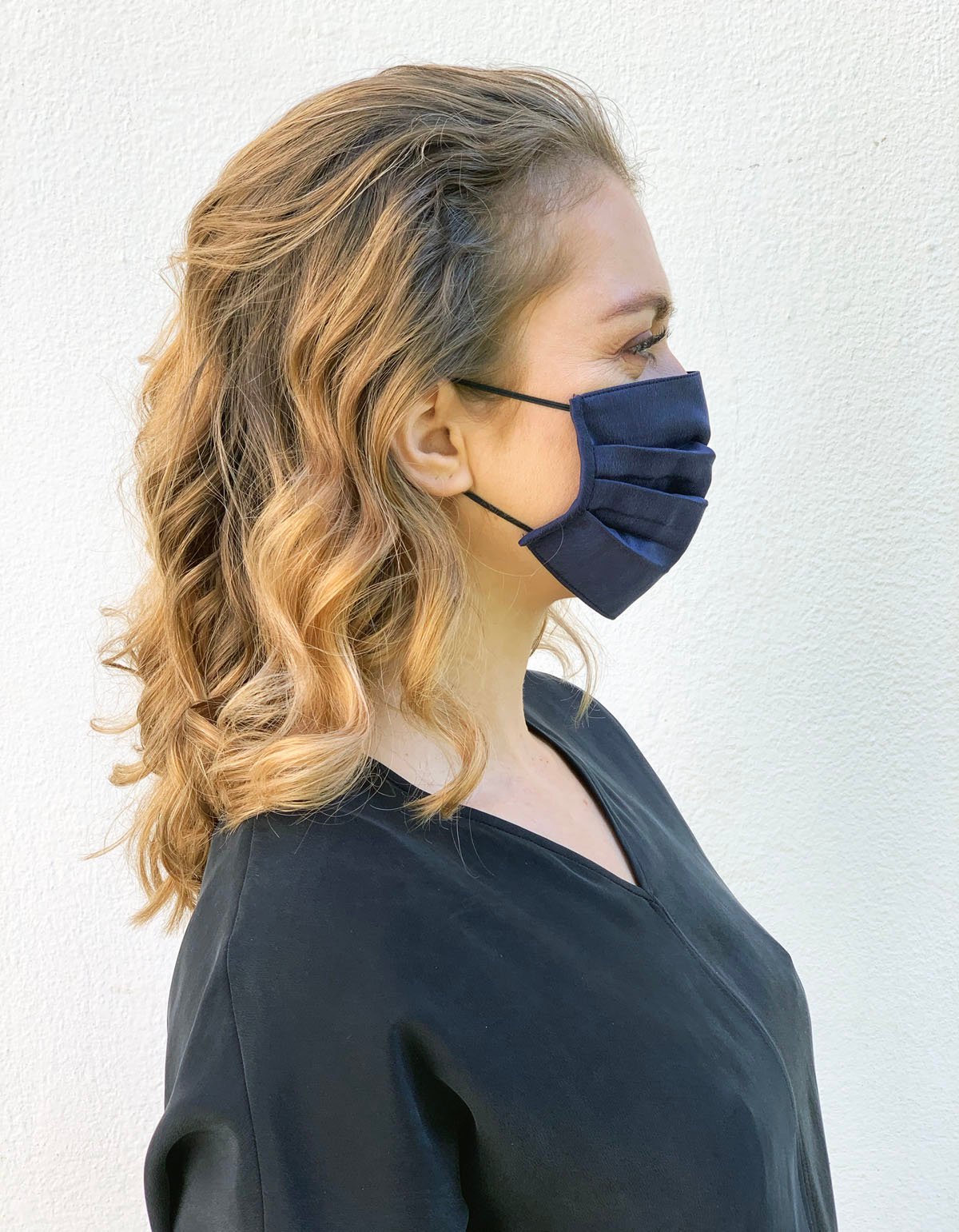 The are many benefits with these masks which makes them a good choice when traveling.
Our face masks certainly will make it possible for you to travel safer without compromising your looks.
Want to read more about the face masks? CLICK HERE to see the collection.